Microsoft is due to release Internet Explorer 8.0, the latest version of its internet browser, which now includes technology called DEP/NX to prevent hackers from using buffer overflow attacks to take over users' PCs.
Microsoft has combined the so-called no-execute technology in Intel and AMD microprocessors, which is designed to stop hackers from inserting virus code into a computer's memory with DEP (data execution prevention), which prevents computer memory used to store data being able to run executable code.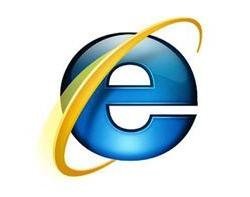 The combination of the chip hardware and software support in IE8 should reduce the risk of buffer overflow attacks. But it will not prevent other types of attacks that compromise database servers, such as SQL Injection.
As Computer Weekly has previously reported, DEP/NX could impact many legitimate applications that rely on downloadable ActiveX components to run.
Computer Weekly looked at the beta release last month. New features that may save time and effort include web slices, for fast site searches, Digg top 10, and the weather report, which appear within the browser window, without the user having to click to another tab.
Web slices offer web administrators a new application programming interface that allows web sites to provide extended searches within IE8's search facility. For instance, a user watching an item on eBay, will be able to see the status of the auction without having to visit eBay.
Email Alerts
Register now to receive ComputerWeekly.com IT-related news, guides and more, delivered to your inbox.
By submitting your personal information, you agree to receive emails regarding relevant products and special offers from TechTarget and its partners. You also agree that your personal information may be transferred and processed in the United States, and that you have read and agree to the
Terms of Use
and the
Privacy Policy
.