Web to stop SMEs from going under
SMEs using web based technology in more and more innovative ways to help them out of the recession
Access to the Internet has been revealed as the most important business survival tool for small to medium sized enterprises (SMEs) according to new research from Easynet Connect

Download this free guide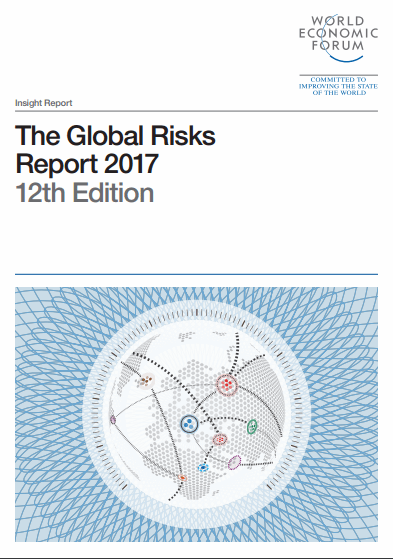 Global Risks Report 2017
Crisis patterns over the past decade have changed dramatically. 10 years ago elements such as civil war and oil prices were the top global risks to take into account. Now we see water crisis and extreme weather events taking control of keeping us up at night. Download this extremely insightful Global Risk 2017 assessment from the World Economic Forum to help prepare you for what you can't know.
By submitting your personal information, you agree that TechTarget and its partners may contact you regarding relevant content, products and special offers.
You also agree that your personal information may be transferred and processed in the United States, and that you have read and agree to the Terms of Use and the Privacy Policy.
The survey of 255 IT Managers from companies with 10-250 employees, revealed that SMEs see the web as key to boosting their profiles and unlocking new revenue opportunities.
Nearly three-quarters (74%) will use the web to grow their company profile with 52% claiming that the web would put them on a level playing field with bigger companies. Nearly half (46%) said that they will be looking to create new products and services on the web and 58% were looking to use the web to expand into new markets at home and overseas.
The result is, says the ISP who commissioned the report, that web access will provide a lifeline to SMEs during these troubled economic times and the survey revealed that 45% of firms believe the Internet will be an important tool in helping them survive and prosper during the recession with an additional one-fifth citing it as the most important survival tool.
In terms of how SMEs would use Internet-based to grow, three-quarters of SMES in the survey were looking to use the Internet to enable remote working; a third considering using VoIP to reduce telephone bills; 52% are looking to use video conferencing to reduce business travel. Interestingly, and in spite of being regarded as the preserve of larger organisations, SaaS applications were cited by being considered by 23% of SMEs in order to help save on the cost of traditional software licenses.
Commenting on the ramifications of the research, Chris Stening, Managing Director of Easynet Connect said, "Our previous research has shown that 71% of UK could not survive for more than a day without the Internet. With SMEs using the technology in more and more innovative ways to help them out of the recession, it will be interesting to see how this figure changes in the coming years."
E-Handbook

E-Handbook

E-Handbook
Read more on IT for small and medium-sized enterprises (SME)