Dell plans more job cuts as profits slump
Dell has posted a slump in profits for the full year ended 30 January, and it now plans to make a further $1bn in annual cost savings by 2011.
The firm is already conducting a $3bn annual cost savings programme by 2011, which has led to thousands of axed jobs. Dell now says the cost saving target is $4bn annually, meaning more jobs will go.

Download this free guide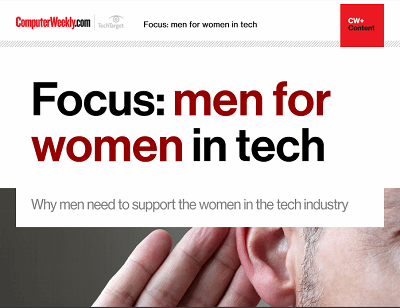 Men for women in tech
This guide showcases some of the men who are helping women to progress in the technology industry and the methods they are using to do so.
By submitting your personal information, you agree that TechTarget and its partners may contact you regarding relevant content, products and special offers.
You also agree that your personal information may be transferred and processed in the United States, and that you have read and agree to the Terms of Use and the Privacy Policy.
Michael Dell, chairman and chief executive, said: "A lot of IT spending is being deferred until there's better economic visibility."
"Within our business, we're being very disciplined in managing costs, generating profitability and cash flow, and investing in ways that separate Dell from others today and when the economy inevitably improves."
Brian Gladden, Dell's chief financial officer, said: "We said last March that we would reduce costs by $3bn annually by the end of fiscal 2011.
"The cost actions we took this past year made us more competitive and delivered value to customers in a challenging economic environment. In fact, we now have a clear view to additional opportunities, and are raising our cost-reduction target to $4bn."
For the full year, Dell's sales were static at $61.1bn. But operating profits were down 7% to $3.1bn, and net profits were cut by 16% to $2.4bn. Earnings per share slumped 5%.
E-Handbook

E-Handbook

E-Handbook
Read more on IT jobs and recruitment