Wireless and web firms attract venture capitalists
Investment in internet and wireless services firms grew by 66% in 2008. The year saw the most money invested by high tech venture capitalists since 2001.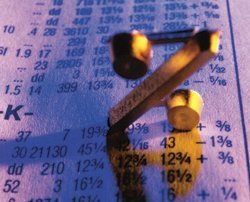 Investment in internet and wireless services firms grew by 66% in 2008. The year saw the most money invested by high tech venture capitalists since 2001.

Download this free guide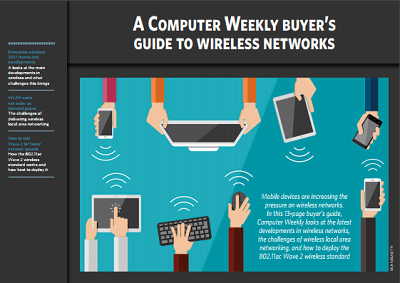 Carrying the heavy wireless burden of mobile devices
Mobile devices are increasing the pressure on wireless networks. In this buyer's guide, Computer Weekly looks at the latest developments in wireless networks, the challenges of wireless local area networking, and how to deploy the 802.11ac Wave 2 wireless standard.
By submitting your personal information, you agree that TechTarget and its partners may contact you regarding relevant content, products and special offers.
You also agree that your personal information may be transferred and processed in the United States, and that you have read and agree to the Terms of Use and the Privacy Policy.
Ascendant, a venture capital firm that collects statistics on technology investments, reported yesterday that just over £1bn of new investment went into mainly communications firms and software firms. This was 15% up on 2007. Some 253 deals involving 262 investors were for more than £500,000.
Ascendant managing director Stuart McKnight said some believed that most of the money went to support existing investments. "That is just not the case," he said. "There were plenty of new deals."
However, McKnight said that investments in 2009 might be to support existing investments. "It is a black hole. We are in uncharted territory," he said.
Despite some gloom, the market is still very much alive and active, he said. "Balderton, Accel and Atlas have all raised new funds and we have we have anecdotal evidence that limited partners [investors in venture capital funds] are reassessing their commitment to private equity as many other asset classes are performing so badly. We expect value and volume of VC tech deals to decline in 2009, but perhaps not as much as some are predicting."
McKnight expected investors to place their bets according to idiosyncratic personal views of the market, the technologies on offer and the people they knew at the firms. He said many venture capital companies were likely to clean up their portfolios, so this year there would likely be more mergers and acquisitions than usual.
"There is still a demand for anything with a green tinge, so clean technology companies should still get an audience," he said.
Software companies, which had been hard hit in earlier years, bounced back in 2008 to claim 41% of deals.
But future investors were likely to be more interested in firms that were already making sales and wanted new money to speed up growth, he said.
According to Ascendant, 67 internet and wireless firms attracted £279m, giving a average deal size of £4.2m. The following all attracted at least £10m:
Software firms returned to favour with 72 firms (2007:52) sharing £223m. Key deals were RealtimeWorlds (£25m), Patersons HR (£20m), Complinet (£19m) and Tideway Systems (£14m).
Communications hardware and services firms dropped in value and deals as 18 firms shared £57m, Ascendant said.
Read more on Wireless networking