BT has slammed TalkTalk's claims of offering SME broadband for 60% less as not being a like-for-like comparison. BT has also slashed its prices for business broadband, with a £15 per month package now available.

Carphone Warehouse division TalkTalk claimed today through its Opal business division that its latest package aimed at small businesses cost 58% less that the BT equivalent.

"The claims of Opal are over inflated and fail to compare like with like. Judging by their previous track record and claims in the consumer market, this announcement needs to be treated cautiously," said a BT spokesman.

The spokesman said Opal compared its business package against BT Business Total Broadband Option 3, which cost £40. This he said is not like-for-like due to additional services available.
Bill Murphy, managing director, BT Business, said: "In the current difficult climate, businesses need more than just broadband access, they need a complete service to drive competitive edge. What's the point in buying just the steering wheel when you need the rest of the car too?"
Paul Lawton, managing director of Opal, said the business broadband launch was the first installment of a raft of next-generation services for businesses. "This is a building block, and once you get good connectivity you can do other things on top." These included video, VoIP services, as well as hosted services, he said.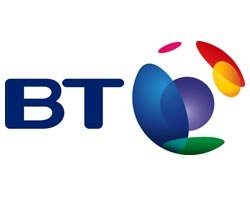 BT has announced cuts in the prices of its business broadband packages today. The price of BT's Broadband Option 3 will be reduced by a 35% from £40.50 to £30 per month. This will include mobile broadband connection, at no extra charge.
BT Business Total Broadband Option 1 will now be £15 per month from £19.79 before and Option 2 is being reduced to £25 from £26.99.

Email Alerts
Register now to receive ComputerWeekly.com IT-related news, guides and more, delivered to your inbox.
By submitting your personal information, you agree to receive emails regarding relevant products and special offers from TechTarget and its partners. You also agree that your personal information may be transferred and processed in the United States, and that you have read and agree to the
Terms of Use
and the
Privacy Policy
.