Gartner reveals top 30 outsourcing locations
This year has seen more credible alternatives to established IT outsourcing locations such India emerge,says analyst firm Gartner.
This year has seen more credible alternatives to established IT outsourcing locations such India emerge,says analyst firm Gartner.
The company has outlined its top 30 locations for offshoring IT, with four locations entering the group and four being relegated.
The countries were rated according to 10 criteria that will help determine which locations are right for individual organisations. These were: language, government support, labour pool, infrastructure, educational system, cost, political and economic environment, cultural compatibility, global and legal maturity, and data and intellectual property security and privacy.

Download this free guide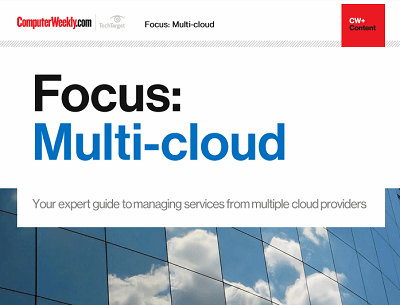 Mixing and matching your cloud options
Many IT leaders are increasingly coming round to the idea that sourcing services from one or more providers might be the best way to go. From a cost and resiliency perspective, some workloads might work better in one cloud over another. Or a certain provider might boast some functionality that suits a particular process the enterprise is looking to implement, but falls short in other areas, prompting the company to adopt a mix-and-match procurement strategy. Join us as Computer Weekly takes a closer look at the multi-cloud approach and what providers are doing to capitalise on the trend.
By submitting your personal information, you agree that TechTarget and its partners may contact you regarding relevant content, products and special offers.
You also agree that your personal information may be transferred and processed in the United States, and that you have read and agree to the Terms of Use and the Privacy Policy.
Egypt, Morocco, Panama and Thailand joined the group, while Northern Ireland, Sri Lanka, Turkey and Uruguay dropped out.
Gartner said the immanent recession and increased focus on cost cutting among businesses will give a broader range of offshore IT outsourcing locations an opportunity. These include countries such as Mexico, Poland and Vietnam, said Ian Marriott, research vice-president at Gartner.
"These locations will be seeking to take advantage of the opportunity created by the increased focus that many organisations now have on cost optimisation, as a result of the current economic crisis," said Marriot.
Locations to watch in 2009, according to Computer Weekly research, include Argentina, Bulgaria, China, Egypt and The Philippines.
Gartner's top 30 outsourcing locations (in no particular order)
Australia
China
India
Malaysia
New Zealand
Pakistan
The Philippines
Singapore
Thailand
Vietnam
Argentina
Brazil
Canada
Chile
Costa Rica
Mexico
Panama
Czech Republic
Egypt
Hungary
Ireland
Israel
Morocco
Poland
Romania
Russia
Slovakia
South Africa
Spain
Ukraine.
Read more on IT outsourcing