SAP Enterprise Support prices will be linked to performance
SAP says collaboration with user groups is very good and will continue in the wake of a watershed agreement around Enterprise...
SAP says collaboration with user groups is very good and will continue in the wake of a watershed agreement around Enterprise Support.
The scheme is to be rolled out next year for all customers, with the price being increased gradually over five years from 17% to 22% of software cost.

Download this free guide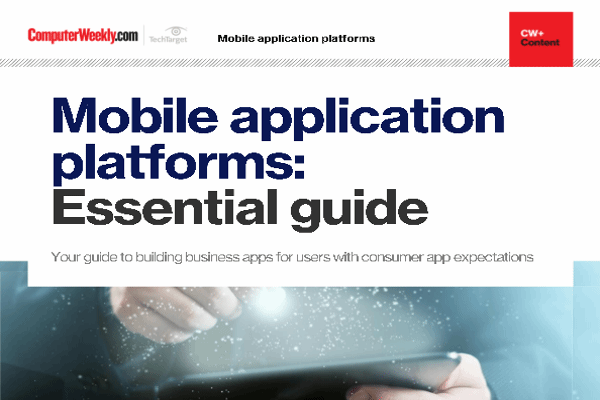 Building business apps for users with consumer app expectations
One of the mantras of modern enterprise application development is that business applications should be as easy to use as mass market consumer applications. In this guide, Computer Weekly examines the issues around mobile applications and the platforms emerging to help developers.
By submitting your personal information, you agree that TechTarget and its partners may contact you regarding relevant content, products and special offers.
You also agree that your personal information may be transferred and processed in the United States, and that you have read and agree to the Terms of Use and the Privacy Policy.
Negative response from customers led the global federation of user groups, SUGEN, to enter negotiations with SAP leadership.
SAP has agreed that although the initial price increase to 18.6% will take place in January, further increases will depend on achieving key performance indicators (KPIs).
These KPIs to prove the business value of Enterprise Support will be set up and jointly monitored with SUGEN.
Greg Pike, senior vice-president of SAP Active Global Support America, told Computer Weekly things could have been "done differently".
He said SAP recognises that the communication about the introduction of Enterprise Support could have been improved.
Alan Bowling, chairman SAP UK & Ireland User Group, agrees, but said the message is a complex one.
Enterprise Support is becoming increasingly complex as it attempts to address the increasing complexity of IT in business, he said.
According to Bowling, the challenge for SAP is being able to engage effectively with the financial and technical groups within the business.
"What we are trying to ensure with the KPIs is that SAP delivers the value it is promising customers on the programme," he said.
The agreement to set up the KPIs was ground-breaking, as well as some of the components of the Enterprise Support programme, Bowling said.
"I don't know of any other software suppliers that have put hard SLAs in their support programmes or would agree to KPIs as SAP has done," he said.
The KPIs are to be set up in the next five to six weeks and SUGEN hopes to start using those from January.
"There has to be a lot of communication and education around this, but we have made a good start at the SAP User Group conference," Bowling said.
Read more on Business applications