SAP Enterprise Support dominates user event
SAP's controversial decision to roll out Enterprise Support to all customers
SAP's controversial decision to roll out Enterprise Support to all customers dominated the first day of the 2008 SAP UK & Ireland User Group annual conference in London.

Download this free guide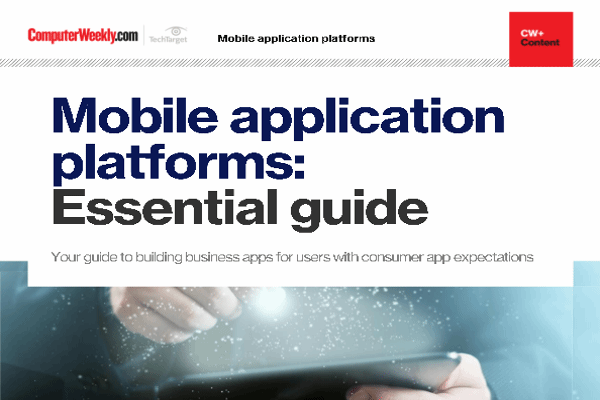 Building business apps for users with consumer app expectations
One of the mantras of modern enterprise application development is that business applications should be as easy to use as mass market consumer applications. In this guide, Computer Weekly examines the issues around mobile applications and the platforms emerging to help developers.
By submitting your personal information, you agree that TechTarget and its partners may contact you regarding relevant content, products and special offers.
You also agree that your personal information may be transferred and processed in the United States, and that you have read and agree to the Terms of Use and the Privacy Policy.
Greg Pike, senior vice-president of SAP Active Global Support America, detailed the key features and the recently-announced enhancements of the scheme to be rolled out from January 2009.
"Enterprise Support is a broadening of the support offering to cover business operations end-to-end to enable innovation while reducing risk and cost at the same time," he said.
But, a show of hands indicated that most delegates were still not convinced that SAP Enterprise Support represented true value to the business.
Many customers object to the planned phased increase from 17% of the software cost to 22% in the next five years.
SAP plans to introduce the first increase to 18.2% in January, but further increases will depend on meeting key performance indicators (KPIs) agreed with SAP user groups.
The business software maker and the SAP User Group Executive Network (SUGEN) announced the agreement last week.
SAP will not be able to introduce the second planned increase to 19.8% in 2010 if Enterprise Support fails to meet the jointly agreed KPIs.
Pike said the agreement with SUGEN and the recently announced extended maintenance support periods for SAP R3, ERP 6 and Netweaver 7 was proof that SAP was listening to customers.
Customers will now get an additional year's support for R3 and two years for ERP 6 and Netweaver 7 as well as access to engineering architects five days a year in response to feedback.
Pike said he was confident that once users were familiar with the content of SAP Enterprise Support, they would see the full value to the business.
Read more on Business applications