SAP has bowed to pressure from user groups over plans to move all customers to enterprise support from January 2009.
The announcement in June triggered a backlash from users who objected to paying 22% of the licence fee for a single enterprise support offering compared with 17% for the basic support many said was enough to meet their needs.

Download this free guide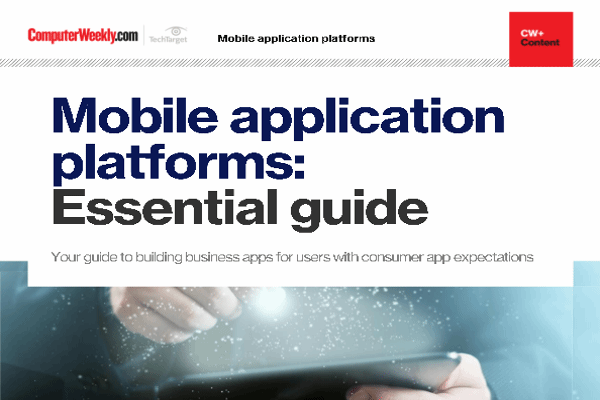 Building business apps for users with consumer app expectations
One of the mantras of modern enterprise application development is that business applications should be as easy to use as mass market consumer applications. In this guide, Computer Weekly examines the issues around mobile applications and the platforms emerging to help developers.
By submitting your personal information, you agree that TechTarget and its partners may contact you regarding relevant content, products and special offers.
You also agree that your personal information may be transferred and processed in the United States, and that you have read and agree to the Terms of Use and the Privacy Policy.
The business software maker has stopped short of scrapping plans or adjusting pricing, but has committed to adding features to its enterprise support offering and proving its value in reducing total cost of ownership (TCO) to win over customers.
SAP has set up a joint team with the global federation of SAP user groups, the SAP User Group Executive Network (SUGEN), to establish value key performance indicators (KPIs) for SAP enterprise support.
SAP and SUGEN, which includes the SAP UK & Ireland User Group, will jointly evaluate the progress of these KPIs. The roll-out of the SAP enterprise support will be dependent on the achievement of the KPIs.
Leo Apotheker, co-CEO of SAP, said, "We offer our commitment to SUGEN and our customers to help realise the value of SAP enterprise support."
SAP has also agreed to extend maintenance support for its enterprise resource planning 6.0 platform and other products from five to seven years with the option of an additional two years.
Alan Bowling, chairman of the SAP UK and Ireland User Group, said enterprise support has been a very contentious topic for his membership.
"I welcome the move. It is a very good first step on the path to reducing TCO," he said.
Bowling said he will be discussing the issue of enterprise support at the Annual User Group conference in London next week.
Read more on Business applications