Most IT managers have witnessed bullying this year, research shows
IT managers could be increasingly bullied during the economic slowdown as workers take out their frustration on support staff...
IT managers could be increasingly bullied during the economic slowdown as workers take out their frustration on support staff according to the Chartered Management Institute (CMI).

Download this free guide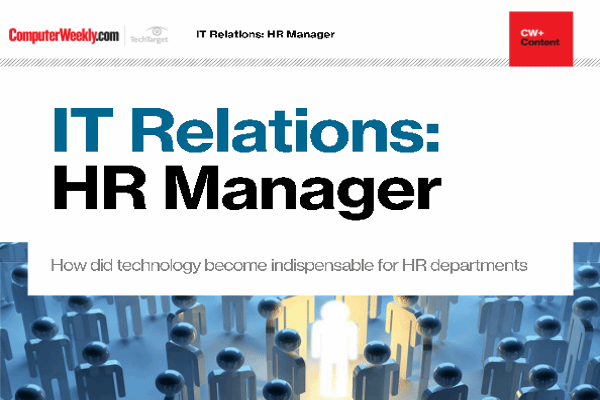 How did technology become indispensable for HR departments
HR and IT departments have begun to work closely together over the last few years. While HR historically has often received limited attention, companies now understand the key role the department plays in the business.
By submitting your personal information, you agree that TechTarget and its partners may contact you regarding relevant content, products and special offers.
You also agree that your personal information may be transferred and processed in the United States, and that you have read and agree to the Terms of Use and the Privacy Policy.
Bullying is a major problem for businesses and companies are failing to stamp it out, revealed theCMI in a report out today.
A CMI spokesman said during tough economic conditions IT managers could become the victims of bullying. "There are indications that people will vent their frustration on the people that provide the IT they use."
The report, which was published today - Ban Bullying at Work day - also revealed that the bullied blame their employers for failing to stop their tormentors.
A massive 70% of managers have witnessed bullying in the past three years. In IT 43% said their employer can't deal with the issue properly, with 63% blaming a lack of management skills for bullying behaviour.
"Many organisations need to do more to ensure that their approach to tackling bullying is effective, as 35% of managers report that their organisation is currently ineffective at deterring bullying," said the report.
The CMI recommends that companies have policies in place to ensure that employees understand that certain behaviour is unacceptable.
The report defines bullying as: "Offensive, intimidating, malicious or insulting behaviour, or abuse or misuse of power, which violates the dignity of, or creates a hostile environment which undermines, humiliates, denigrates or injures the recipient."
Some 32% of company directors claim to have been bullied this year, while 13% of the same group admit to have bullied others.
According to a report from trade union Unite in March nearly two-thirds of IT workers said they had been bullied at work. The survey of 860 IT professionals showed 65% believed they had been bullied at work, and 22% had taken time off work because of stress caused by bullying.
More than half said they had been bullied by a more senior member of staff.
Read more on IT jobs and recruitment