RIM launches Blackberry channels to distribute developers' apps
Blackberry maker Research in Motion (RIM) has used its developer conference in the US this week to launch online distribution channels for consumers, carriers and developers.
This Article Covers
RELATED TOPICS
Blackberry Storm maker Research in Motion (RIM) has used its developer conference in the US this week to launch online distribution channels for consumers, carriers and developers.

Download this free guide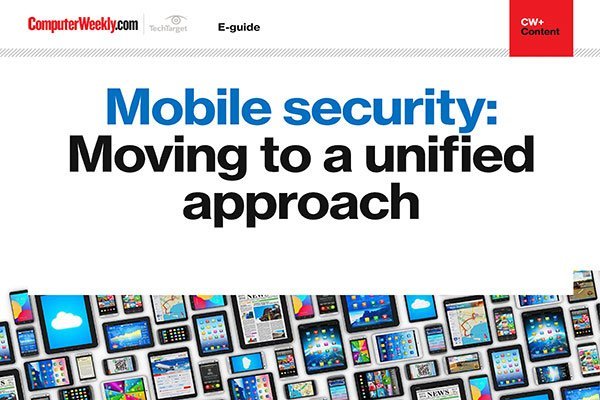 3 expert insights into how mobile security is evolving for business
Download this e-guide to read expert insights into how the current trends in mobile security strategy are showing a move from mobile device management, to enterprise mobile management and unified endpoint management - indicating an evolution towards a unified approach to mobile security.
By submitting your personal information, you agree that TechTarget and its partners may contact you regarding relevant content, products and special offers.
You also agree that your personal information may be transferred and processed in the United States, and that you have read and agree to the Terms of Use and the Privacy Policy.
With 20 million global Blackberry users, RIM hopes its Blackberry Application Storefront and Blackberry Application Center channels will increase its smartphone market share.
RIM co-CEO Mike Lazaridis told developers at the conference that the Blackberry platform held 54% of the US smartphone market at end of the second quarter. Its closest rival was Palm with 11%, and the Apple iPhone had 7%, he said.
Lazaridis said the new channels would help Blackberry consolidate its global market position.
RIM plans to launch Application Storefront in March 2009 and Blackberry application developers can begin submitting their applications and content for inclusion in Storefront in December 2008.
Storefront will allow developers to set their own prices for applications, and developers will retain 80% of the revenue generated from their applications.
RIM is working with PayPal to provide consumers with a convenient and trusted way to pay for applications direct from Blackberry smartphones.
RIM said organisations that have deployed Blackberry Enterprise Server or Blackberry Professional Software will retain control of what applications can be downloaded to Blackberry smartphones within their corporate deployments.
RIM is also working with its carrier partners to provide carrier-customised, on-device application centres to help foster after-market application downloads.
Blackberry Application Center will allow each carrier to offer a convenient catalogue on devices, where a customer can discover and download applications.
RIM has worked with carriers to provide this type of on-device distribution system for individual software applications, such as the Facebook for Blackberry Smartphones application.
Blackberry Application Center will allow a carrier to build on that success with a broader catalogue and provide customers with a convenient and easy method to purchase and download applications, said RIM. It is talking to carriers about adopting Application Center.
Lazaridis said, "The Blackberry platform enjoys strong roots in the enterprise market and we continue to invest for growth and success with our enterprise channel partners. But the introduction of more consumer-friendly features in Blackberry smartphones has clearly helped generate a groundswell of interest with new developers that has already resulted in the introduction of thousands of consumer and lifestyle-oriented applications for Blackberry smartphones."
Video: RIM details new Blackberry Enterprise Server >>
Read more on Mobile hardware