Microsoft confirms name of next version of Windows
Microsoft has confirmed the official name of the next version of Windows will be "Windows...
This Article Covers
RELATED TOPICS
Microsoft has confirmed the official name of the next version of Windows will be "Windows 7", sticking with the current codename of the product.
That means Microsoft CEO Steve Ballmer will not now be able to announce the identity of a Windows product to hushed audiences around the world, as he did with Windows Vista. What Microsoft will do for the official launch is now anyone's guess. But at least the Redmond marketing people can now warm their creative juices in preparation.

Download this free guide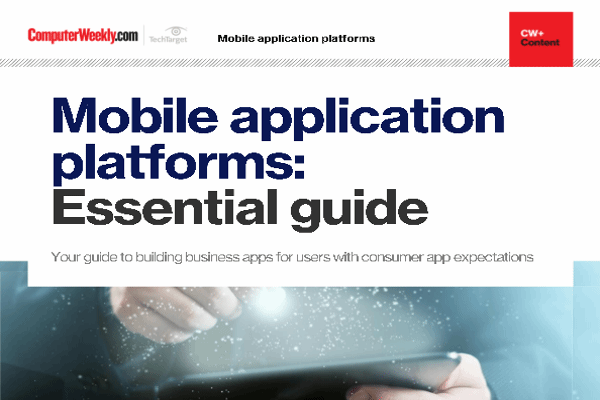 Time to take control of mobile applications
Expert tips on how to deal with mobile application platforms
By submitting your personal information, you agree that TechTarget and its partners may contact you regarding relevant content, products and special offers.
You also agree that your personal information may be transferred and processed in the United States, and that you have read and agree to the Terms of Use and the Privacy Policy.
Developers will get their hands on the new OS for the first time when attendees of Microsoft's Professional Developers Conference at the end of this month receive a "pre-beta developer only release".
Mike Nash, corporate vice-president of Windows product management, said in a blog, "As you probably know, since we began development of the next version of the Windows client operating system, we have been referring to it by a codename, 'Windows 7'. But now is a good time to announce that we have decided to officially call the next version of Windows, 'Windows 7'."
He said, "Whilst I know there have been a few cases at Microsoft when the codename of a product was used for the final release, I am pretty sure that this is a first for Windows.
"The decision to use the name Windows 7 is about simplicity. Since we do not ship new versions of Windows every year, using a date in the name did not make sense.
"Likewise, coming up with an all-new 'aspirational' name does not do justice to what we are trying to achieve, which is to stay firmly rooted in our aspirations for Windows Vista, whilst evolving and refining the substantial investments in platform technology in Windows Vista into the next generation of Windows."
As this is the seventh version of Windows, Nash said Windows 7 "just makes sense".
Microsoft has said the new OS will be available to real users by January 2010.
Read more on Business applications