IBM offers Express Advantage optimisation with Bladecenter servers
IT optimisation from IBM promises to reduce cost and complexity for midsize companies.
IT optimisation from IBM promises to reduce cost and complexity for midsize companies.
IBM has announced new BladeCenter servers and system storage. The firm said these will help midsize businesses simplify and automate the management of information technology resources, applications, processes and services.

Download this free guide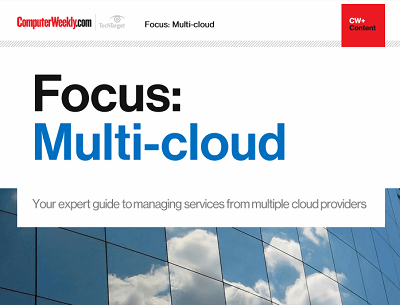 The maturity of the enterprise public cloud
Many IT leaders are increasingly coming round to the idea that sourcing services from one or more providers might be the best way to go. Join us as Computer Weekly takes a closer look at the multi-cloud approach and what providers are doing to capitalise on the trend.
By submitting your personal information, you agree that TechTarget and its partners may contact you regarding relevant content, products and special offers.
You also agree that your personal information may be transferred and processed in the United States, and that you have read and agree to the Terms of Use and the Privacy Policy.
IBM is also introducing a new version of WebSphere's application server. This will help midsize businesses reduce cost and IT complexity, while enhancing the speed of customer response times on the web, said Big Blue.
The new version will also provide a scaleable and reliable platform for midsize businesses to collaborate and securely exchange data.
These Express Advantage IT optimisation systems are built on an open architecture. The firm said this will optimise computing resources and feature advanced virtualisation capabilities. The firm also said it will reduce the number of hardware components and software resources.
This allows midsize companies to free up floor space and save energy and simplify administrative tasks, said IBM.
IBM Express Advantage has been tested "to ensure that offerings are easy to buy and deploy and are competitively priced", IBM said.
Microsoft desktop optimisation management update now available>>
Read more on IT outsourcing