Government earmarks £300m for laptops and broadband for poor households
The government is to spend £300m on laptops and broadband connections for poor households in England in an effort to bridge the digital divide.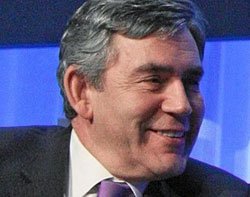 This Article Covers
RELATED TOPICS
The government is to spend £300m on laptops and broadband connections for poor households in England in an effort...
Continue Reading This Article
Enjoy this article as well as all of our content, including E-Guides, news, tips and more.
By submitting your personal information, you agree to receive emails regarding relevant products and special offers from TechTarget and its partners. You also agree that your personal information may be transferred and processed in the United States, and that you have read and agree to the Terms of Use and the Privacy Policy.

to bridge the digital divide.
Prime minister Gordon Brown told the Labour Party conference this would bring the internet to a million more families.
"We will fund over a million extra families to get online, on the way to our ambition of Britain leading the world with more of our people than any other major economy able to access the internet and broadband," he said.
The programme will work through local authorities with a pilot starting in November 2008 and a full roll-out a year from now. Families on income support or unemployment benefits will be able to apply for a "Home Access" grant to buy a package from accredited suppliers. The programme aims for universal home access by 2011.
Schools minister Jim Knight said, "It is unacceptable that the digital divide is growing with 35% of families having no access to the internet and about a million children having no computer at home."
The initial Home Access package includes:
• broadband for all young people between seven and 19-years-old whose families are eligible
• a free laptop or other computer with relevant software and hardware bought with a "Home Access" voucher, and
• support covering important areas such as internet safety, effective use of technology for learning and a technical support helpline.
The move follows a government taskforce created in 2007 to explore home broadband access for school-age children, which included Cisco, Microsoft, IBM, Dell, BT Retail, O2, BSkyB and Intel.
Its recommendations are the basis for the government's announcement today.
The Department for Children, Schools and Families has yet to choose suppliers for the project.
Francesco Caio, who last week reported to government on barriers to investment in broadband networks, reported UK broadband penetration is among the highest in Europe, with 58% of households, or some 80% of those households with a PC subscribing to broadband. He noted that 87% of households have digital TV.