HP expected to announce UK job cuts next week following EDS takeover
HP is expected to make a staff restructuring announcement next week following its acquisition of outsourcer EDS.
Unite, the largest union in the UK, met with over 40 other European union representatives from nine countries in Brussels this week, in advance of the expected re-structuring announcement by HP.

Download this free guide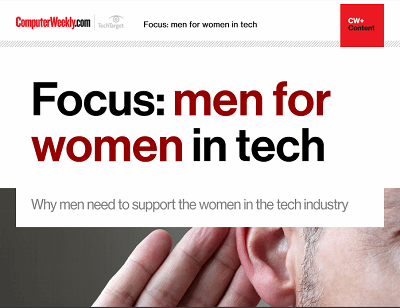 Men for women in tech
This guide showcases some of the men who are helping women to progress in the technology industry and the methods they are using to do so.
By submitting your personal information, you agree that TechTarget and its partners may contact you regarding relevant content, products and special offers.
You also agree that your personal information may be transferred and processed in the United States, and that you have read and agree to the Terms of Use and the Privacy Policy.
The HP announcement, due on Monday 15 September, follows its takeover of EDS, and is predicted by the unions to contain details of substantial job cuts in the UK and worldwide.
The unions are concerned about the impact on employment and working conditions of the EDS takeover by HP, and are also dissatisfied "about the lack of information provided by HP and EDS to date".
The unions, representing the HP and EDS workforces across Europe, called on the HP management to ensure full and meaningful consultation at UK and European level prior to firm decisions being taken.
They also expressed their opposition to compulsory redundancies, and urged HP to provide a detailed plan for redeployment and re-skilling of the existing workforce in the event of a re-organisation.
Peter Skyte, Unite national officer, said, "We are not against change, but will closely monitor the impact of any proposals announced by HP next week, and take all possible steps to safeguard the interests of the workforce."
He said EDS in the UK, prior to its takeover by HP, had placed an emphasis on reskilling and redeploying substantial numbers of people in restructurings within the company as an alternative to redundancy.
"We support this approach, and will oppose any attempt to return to the slash and burn approach favoured by IT companies in the past," said Skyte.
E-Handbook

E-Handbook

E-Handbook
Read more on IT jobs and recruitment