BT extends BPO deal with Steria for £75.5m
BT has extended its IT service support and development contract with Steria in a six-year £75.5m deal.
The new BPO...
BT has extended its IT service support and development contract with Steria in a six-year £75.5m deal.
The new BPO (business process outsourcing) deal lasts until March 2014, and Steria will continue to support the key applications that underpin BT's UK operations for finance and accounting transaction processing, ledger and payroll services.

Download this free guide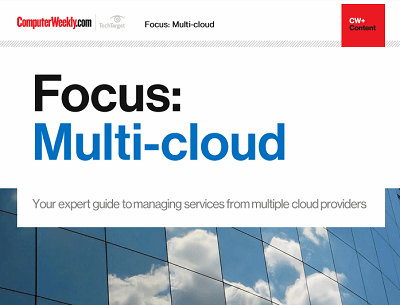 Mixing and matching your cloud options
Many IT leaders are increasingly coming round to the idea that sourcing services from one or more providers might be the best way to go. From a cost and resiliency perspective, some workloads might work better in one cloud over another. Or a certain provider might boast some functionality that suits a particular process the enterprise is looking to implement, but falls short in other areas, prompting the company to adopt a mix-and-match procurement strategy. Join us as Computer Weekly takes a closer look at the multi-cloud approach and what providers are doing to capitalise on the trend.
By submitting your personal information, you agree that TechTarget and its partners may contact you regarding relevant content, products and special offers.
You also agree that your personal information may be transferred and processed in the United States, and that you have read and agree to the Terms of Use and the Privacy Policy.
Building on a 20 year relationship with Steria, the contract extension, said BT, will enable it to optimise use of Steria's integrated delivery capability to move towards a more cost-effective and efficient service.
Kevin Richards, director of the Enterprise Management Platform at BT Design, said, "Steria has worked with BT for many years and has evolved its services and approaches along with BT's changing business and IT requirements.
"Keeping the business process and IT service closely coupled provides us with a streamlined and efficient service that maintains effectiveness at critical business periods."
John Torrie, CEO at Steria UK , said, "This landmark outsourcing partnership is now in its second generation. Steria and BT will deliver against new improved business goals and targets. This deal cements new levels of service, an ambitious evolution of development for our joint teams, improved BT customer experience and competitive strategic advantage."
Read more on IT outsourcing