Credit crunch drives UMD growth at desktops' expense
Strong sales predicted for ultra mobile devices through 2008 as laptop sales slow and desktop revenues flatten
This Article Covers
RELATED TOPICS
2008 will be a year where Ultra Mobile Devices (UMD) continue to build out their ecosystems and begin to establish themselves as the web-enabled device of choice compared with laptops and desktop PCs, according to research by In-Stat.

Download this free guide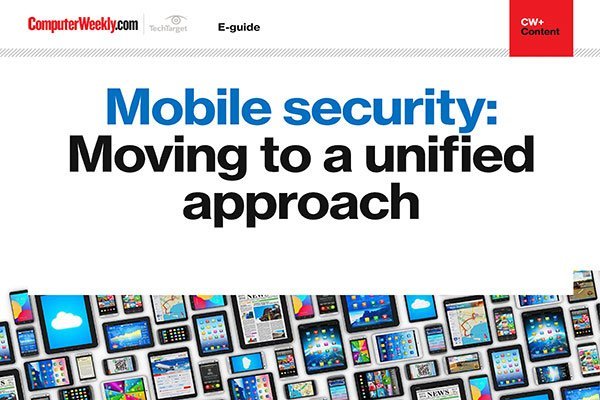 3 expert insights into how mobile security is evolving for business
Download this e-guide to read expert insights into how the current trends in mobile security strategy are showing a move from mobile device management, to enterprise mobile management and unified endpoint management - indicating an evolution towards a unified approach to mobile security.
By submitting your personal information, you agree that TechTarget and its partners may contact you regarding relevant content, products and special offers.
You also agree that your personal information may be transferred and processed in the United States, and that you have read and agree to the Terms of Use and the Privacy Policy.
The analyst predicts that UMDs will likely exhibit a 72.6% sales growth in 2008. This compares with a predicted Mobile PC growth of 15.4% and a flattened desktop PC market which will pick up only in 2010. In addition, the firm say that non-computer makers are making plays by entering the mobile Internet space and are even labelling their products "UMDs."
In-Stat believes that the key driver for such growth of UMDs —defined as ultra mobile PCs, mobile Internet devices, a percentage of high-end smartphones, and a percentage of high-end personal media players—will be technology companies' efforts to adjust to the macro-economic effects of tightened credit, flat wage growth, and job losses.
However, before the growth will happen, there are key challenges for UMD manufacturers. "For UMDs, concerns remain in the areas of infrastructure and the availability of connectivity beyond Wi-Fi" says Ian Lao, In-Stat analyst.
Also of concern are the development of sustainable business models (whereby all levels of the ecosystem may make money without crushing the consumer with high prices); form factors that are conducive to, and align tightly with, specific usages; interfaces that are intuitive and provide pleasant, repeatable user experiences.
Read more on Mobile hardware