Smaller firms will fare better during financial squeeze, report says
Smaller UK software and IT services companies are best placed to survive the global financial squeeze, with more than half forecasting double-digit growth in 2008.
Smaller UK software and IT services companies are best placed to survive the global financial squeeze, with more than half forecasting double-digit growth in 2008.

Download this free guide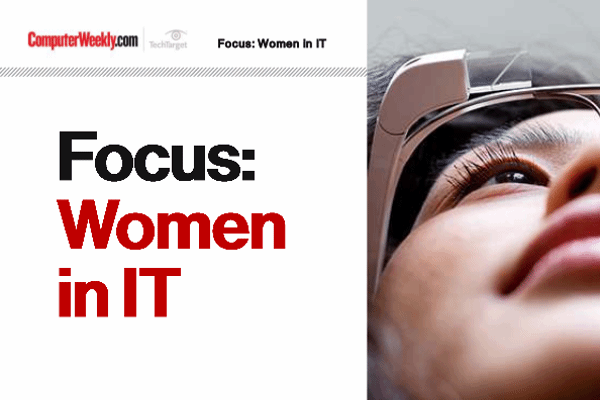 Shifting the landscape of gender and diversity
The number of women in tech in Europe is an average of 16%. This guide offers a collection of articles highlighting some of the prominent issues surrounding increasing the number of women in the IT industry.
By submitting your personal information, you agree that TechTarget and its partners may contact you regarding relevant content, products and special offers.
You also agree that your personal information may be transferred and processed in the United States, and that you have read and agree to the Terms of Use and the Privacy Policy.
But larger organisations are less positive about their growth, says software suppliers trade association Intellect,
reflecting analyst predictions that the UK software market as a whole is moving toward recession.
According to an online survey of more than 100 mainly small to medium-sized companies, suppliers are challenging gloomy economic projections, with 53% of respondents predicting double-digit growth compared with 49% the previous year.
But the report said 30% of the businesses expecting 15% or greater organic growth had turnovers of £0-£20m and were mainly towards the lower end.
Despite the positive tone of the findings, industry observers have advised IT departments to ensure they are protected if key suppliers go out of business.
Dai Davis, partner at law firm Brooke North, said that from a risk management point of view, end-users needed to identify what software was business critical and make sure they either had access to the source code if their supplier went under, or at least had an alternative supplier lined up.
"Forewarned is forearmed, so end-users should also take a closer look at the financial strength of suppliers of critical systems and assess the risk of them surviving any recession," he said.
Carrie Hartnell, transformational business programme manager at Intellect, said the industry's SMEs with up to 250 employees remained extremely positive.
"Any recession will have casualties, but smaller companies will feel the pinch less because they tend to be niche players that understand the market and work closely with customers to help deliver extra value to the business in difficult times," she said.
Hartnell said smaller companies' specialist focus and ability to be more flexible and innovative, as well as form symbiotic partnerships with customers, had enabled them to dominate markets such as financial services.
Intellect's report said SMEs were now working in a global way, identifying international opportunities rather than focusing on home markets.
in the report, 57% of respondents saw globalisation as having a positive or very positive impact on their business. The year before, 59% identified globalisation as having a neutral or negative impact on their business.
"The UK is more open and less protectionist and has been promoting globalisation for some time, with the result that SMEs understand the benefits and are seizing the opportunities, which will be good for the local industry in the long run," Hartnell said.
Advice to IT departments for a downturn
- Make sure you have access to the source code of business-critical applications.
- Have a dual software strategy to cover key applications.
- Identify an alternative software supplier that could replace critical systems.
- Look at the financial strength of suppliers and conduct a risk assessment.
Read more on IT jobs and recruitment