DriveSentry protects memory sticks and MP3 players from malware
DriveSentry has launched a weapon in the fight against malware on mobile devices.
DriveSentry has launched a weapon in the fight against malware on mobile devices.
The firm's GoAnywhere anti-virus security software, which protects all removable devices from being infected, is going on sale exclusively at PC World's 171 stores in the UK and the Republic of Ireland.

Download this free guide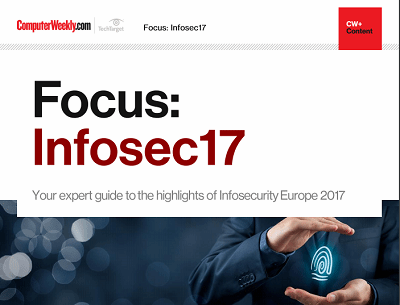 From forensic cyber to encryption: InfoSec17
Security technologist Bruce Schneier's insights and warnings around the regulation of IoT security and forensic cyber psychologist Mary Aiken's comments around the tensions between encryption and state security were the top highlights of the keynote presentations at Infosecurity Europe 2017 in London.
By submitting your personal information, you agree that TechTarget and its partners may contact you regarding relevant content, products and special offers.
You also agree that your personal information may be transferred and processed in the United States, and that you have read and agree to the Terms of Use and the Privacy Policy.
The technology protects gadgets, such as USB memory sticks and MP3 players, no matter which system they are connected to.
It protects users who may be downloading files - such as music from the internet - by identifying and filtering out viruses and allowing access only to trusted applications.
John Safa, DriveSentry chief technology officer, said, "This type of security measure is becoming more essential, as the use of the internet and social networking sites has become second nature to most people as a channel to communicate with friends and keep up to date with trends and current affairs."
Niall O'Keefe from PC World said the product addressed the growing need for portable security "as the consumer demand to download data onto removable devices such as mobile phones, MP3 players and memory sticks continues to increase".