Thistle & Guoman hotels to reduce costs by centralising IT
Thistle & Guoman Hotels expects to reduce its IT running costs by up to 30% through a two-year programme of centralisation and standardisation across the hotel group.
Thistle & Guoman Hotels expects to reduce its IT running costs by up to 30% through a two-year programme of centralisation and standardisation across the hotel group.

Download this free guide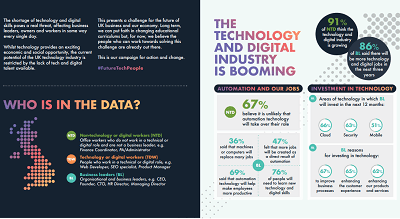 Infographic: Future-proofing UK technology
The shortage of technology and digital skills poses a real threat, affecting business leaders, owners and workers in some way every single day. Whilst technology provides an exciting economic and social opportunity, the current potential of the UK technology industry is restricted by the lack of tech and digital talent available. This presents a challenge for the future of UK business and our economy. Long term, we can put faith in changing educational curriculum but, for now, we believe the people who can work towards solving this challenge are already out there.
By submitting your personal information, you agree that TechTarget and its partners may contact you regarding relevant content, products and special offers.
You also agree that your personal information may be transferred and processed in the United States, and that you have read and agree to the Terms of Use and the Privacy Policy.
The programme will include a re-evaluation of the hotel group's IT governance, security and disaster recovery systems.
The project supports the hotel group's long-term aims to expand into new markets beyond the UK. Standard software, hardware and procedures will make the management of IT much easier, said newly appointed IT director Dipesh Joshi, who was formerly at QMH Hotels.
The project will reduce running and support costs, improve the way IT supports the business, and give the IT department better control over the IT purchasing decisions made by each hotel, he said.
"It is a complete rework of how we work and a culture shift in the way IT interacts with the business. Historically, we have been seen as a reactive service, and I am trying to change that to make us more proactive in leading the business forward," said Joshi.
In the first phase of the programme, the company has rolled out a single electronic point of sale system to each hotel, and has created a central property management systems (PMS).
The PMS systems will enable Thistle & Guoman to see room availability across the whole group from any of its 38 UK sites using the latest version of the Opera PMS for the Guoman brand and Fidelio PMS for the Thistle brand.
"We believe we are an early adopter taking this approach with our PMS which underpins our whole business," said Joshi.
Joshi said after the relaunch of the Thistle and Guoman websites at the end of April, customers will be able to tap to check the availability of rooms in each hotel.
The websites have been re-designed to promote online sales by providing a one-stop service for making bookings, upgrading rooms and purchasing additional services.
The group plans to upgrade its IT infrastructure from standard servers to more robust, scalable blade servers. This will allow the group to grow of capacity as it expands into Asia.
"Standards and controls will become increasingly important as we move away from being just a hotel owner to a hotel management company for future operations," said Joshi.
Other future plans include pulling IT project expertise and strategic research and development back in-house.
"Areas of IT such as datacentre operations make perfect sense to outsource, but others that are core to our business should be supported by expertise within and not led by suppliers," he said.