The government's chief information officer John Suffolk has asked the Society of IT Management (Socitm) to set up a council to represent the interests of local government to the main national government CIO council.
The local government CIO council will meet three times a year to review where local government can support or challenge the broader CIO government agenda, to discuss issues relevant to local government transformation, and generally to better represent local government issues at the main CIO council meetings.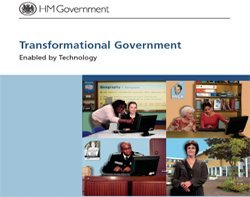 The inaugural meeting of the new council was held on 1 April, with Suffolk attending.
Transformational agenda
Rose Crozier, president of Socitm, welcomed the development. "We're delighted to form the local government CIO council," she said. "We're looking forward to advancing the transformational government agenda through this group."
Jos Creese, head of IT at Hampshire Council, has been working with fellow main CIO council member Glyn Evans, Birmingham Council's IT boss, to recruit members to the new council.
Creese described the development as highly significant. "Local government has progressed on the development and delivery of transformational government. And so it should when 80% of public services are delivered by us."
Two-way street
He added, "But there is more we can do to ensure that the local perspective on transformation is understood in setting national strategy. On the other hand, the implications of national strategy and policy must also be effectively communicated to local government by central government policymakers."
Suffolk said he was delighted at the establishment of the local government council. "I am always struck by the many positive examples of transformational government at work in local and central government. The key is to improve how we share these examples, so that we can bring about systematic change for the whole public sector."
IT squares up to transformational government >>
Local government IT excellence awards >>
Efficiency and security top council agendas >>
Members of the Local Government CIO Council
Peter Bole, head of ICT commissioning, Kent County Council
Jos Creese*, head of IT, Hampshire County Council
Glyn Evans*, assistant to the chief executive on transformation, Birmingham City Council
Helen Finnemore, head of ICT and e-government, Teesdale District Council
Vic Freer, head of ICT services, Somerset County Council
Steve Hopson, CIO, Cheshire County Council
Jane Jack, head of ICT services, Warwick District Council
Mick Pythian, ICT manager, Ryedale District Council
Tim Rainey, assistant chief executive, Tameside Metropolitan Borough Council
Nicola Ratcliffe, IS manager, Kennet District Council
Dylan Roberts, head of ICT, Leeds City Council
Steve Sankey, head of IT, Nottinghamshire County Council
Richard Steel**, CIO, London Borough of Newham
Angela Waite, head of ICT and central services, Canterbury City Council
Steve Williams, corporate head of ICT, Sunderland City Council
* member of the CIO Council
** member of the CTO Council
Email Alerts
Register now to receive ComputerWeekly.com IT-related news, guides and more, delivered to your inbox.
By submitting your personal information, you agree to receive emails regarding relevant products and special offers from TechTarget and its partners. You also agree that your personal information may be transferred and processed in the United States, and that you have read and agree to the
Terms of Use
and the
Privacy Policy
.