UK entertainment retail chain Zavvi has boosted its online sales by 70% since implementing e-commerce software from Hybris.
Zavvi, formerly Virgin Megastores, said its large product catalogue made it essential to strengthen its ability to manage its product information.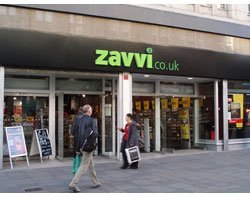 Steve Kincaid, e-commerce director, said the software developed by Javelin Group had played a key role in increasing online sales by enabling Zavvi to update product information in real time.
"We are reaping the benefits of a consistent and co-ordinated approach to product information within six months of going live," he said.
Another reason for choosing the Hybris software, said Kincaid, was its ability to support Zavvi's plans to extend its product lines this year.