UK Websphere and Net.Commerce users have been warned to check that IBM will protect them from patent lawsuits brought by third-party software developers.
The alert came after software supplier Charles E Hill & Associates and cash-machine maker NCR sued online fruit retailer Harry & David for using IBM e-commerce programs that allegedly contained technology patented by the two companies.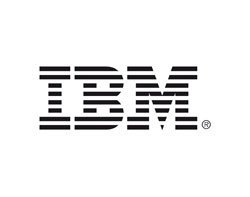 Harry & David bought Net Commerce 3.2, Websphere versions 4.2 and 5.6 between 1999 and 2005 to build an online product catalogue and has now launched a £3m lawsuit against IBM.
The company has filed a legal complaint against IBM alleging that IBM knew the e-commerce programs contained patented technology but failed to tell Harry and David before it bought the software. Harry & David also alleges that IBM failed to defend it in court as it had promised in its customer agreement.
"The customer agreement provides that, in the event that a third party claims that an IBM product infringes upon that party's patent, IBM will defend Harry & David against that claim at IBM's expense and pay all costs," said the complaint.
UK firms using the same software with a lack of indemnification in their contracts with IBM could be subject to the same allegations and possibly face the charges alone, said John Rymer, principal analyst at Forrester Research.
"Users should ask for an audit of their software to determine whether it contains the code in question,' he added. "They should also determine what IBM's obligations are to indemnify them from patent and copyright infringement charges."
Should IBM lose the case, customers may have to pay to bring themselves into compliance for just owning the software, even though they may not have used the specific functionality, said Gartner vice-president Gene Alvarez.
Dai Davis, partner at law firm Brooke North, said a US patent on software was enforceable only in the US, but it would be possible for a US company to file a patent in the UK and then enforce that.
IBM and NCR declined to comment.
Email Alerts
Register now to receive ComputerWeekly.com IT-related news, guides and more, delivered to your inbox.
By submitting your personal information, you agree to receive emails regarding relevant products and special offers from TechTarget and its partners. You also agree that your personal information may be transferred and processed in the United States, and that you have read and agree to the
Terms of Use
and the
Privacy Policy
.