Public does not trust government with personal data
Only one in 10 adults in the UK trusts the government with their personal data, an online survey reveals.
Only one in 10 adults in the UK trusts the government with their personal data, an online survey reveals.
By contrast, the survey of over 1,000 people by IT security supplier Data Encryption Systems (DES) showed 74% were willing to share personal information with banks, employers and friends.

Download this free guide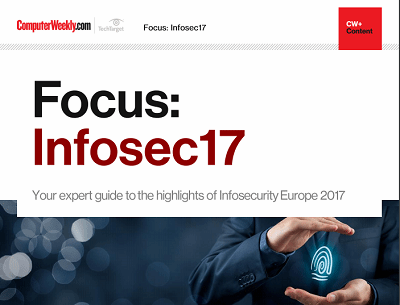 From forensic cyber to encryption: InfoSec17
Security technologist Bruce Schneier's insights and warnings around the regulation of IoT security and forensic cyber psychologist Mary Aiken's comments around the tensions between encryption and state security were the top highlights of the keynote presentations at Infosecurity Europe 2017 in London.
By submitting your personal information, you agree that TechTarget and its partners may contact you regarding relevant content, products and special offers.
You also agree that your personal information may be transferred and processed in the United States, and that you have read and agree to the Terms of Use and the Privacy Policy.
The level of trust in the government, at 10%, is just one percentage point higher than trust in online retailers.
DES managing director David Tomlinson said, "With the increasing dependence on IT and the rise of identity theft, data protection is no longer just a problem for the CIO, but something everyone has to consider."
The survey found 41% were in favour of introducing ID cards in the UK, 40% were against, and 19% undecided.
A report based on an independent review of the ID card scheme by Sir James Crosby, published on 6 March, raised questions about the way the system was being rolled out and accused the government of adopting an "unco-ordinated" approach to identity assurance.
The Crosby report coincided with home secretary Jacqui Smith's announcement that the government is to delay the widespread introduction of ID cards until 2012.
Although citizens applying for passports will no longer be forced to have an ID card, their details will be put on a National Identity Register.
Of respondents who said they opposed ID cards, 72% said they did not trust the government to protect their personal data. Most (93%) said this was because of the government's poor track record of looking after data.
Read more on IT risk management