Mobile internet usage in Europe to surge over the next five years
125 million Europeans will access the Web regularly from their mobile phone by 2013; triple the number that do so today.
A proliferation of suitable handsets and increased end user interest will lead to 38% of mobile phone users in Western Europe utilising mobile Internet services by 2013 according to a new five year forecast by Forrester Research.

Download this free guide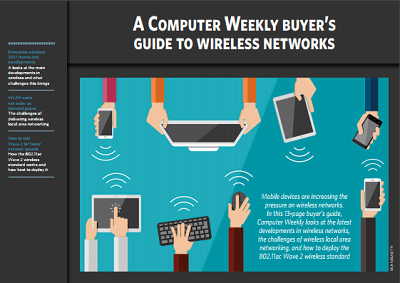 Carrying the heavy wireless burden of mobile devices
Mobile devices are increasing the pressure on wireless networks. In this buyer's guide, Computer Weekly looks at the latest developments in wireless networks, the challenges of wireless local area networking, and how to deploy the 802.11ac Wave 2 wireless standard.
By submitting your personal information, you agree that TechTarget and its partners may contact you regarding relevant content, products and special offers.
You also agree that your personal information may be transferred and processed in the United States, and that you have read and agree to the Terms of Use and the Privacy Policy.
In its report, European Mobile Forecast: 2008 To 2013", the research firm predicts that 125 million Europeans will access the Web regularly from their mobile phone – triple the number that do so today. One of the key drivers will be the proliferation of 3.5G-enabled devices, which will overtake the number of GSM-only and GPRS phones by 2010. Forrester expects that by 2013 no less than a quarter of consumers will own a 3.5G-enabled phone.
"The mobile internet is finally reaching the tipping point," asserted Forrester Research Analyst Pete Nuthall. "But deploying high-speed mobile networks and rolling out advanced handsets are not enough to spark demand - our data shows that less than half of 3G phone owners use the 3G capability on their phone. To drive the mobile Internet, operators will need to push flat-rate data plans, increase the number of relevant services and applications, and introduce new devices that provide a better user experience."
Additionally, the Forrester report forecasts more than 60% of mobile phone users in Austria , Italy , the UK and the Nordics countries will have either a 3G or 3.5G handset by the end of 2010. These countries will also be the quickest to adopt 3.5G, reaching penetration rates of more than 25% by the end of 2013.
Read more on Wireless networking