Patient database open to access by non-qualified NHS staff
A new national database of confidential patient records is being opened to access by NHS staff who need no professional qualifications - despite official...
A new national database of confidential patient records is being opened to access by NHS staff who need no professional qualifications - despite official assurances that records will only be accessed by specialists who are providing care or treatment.

Download this free guide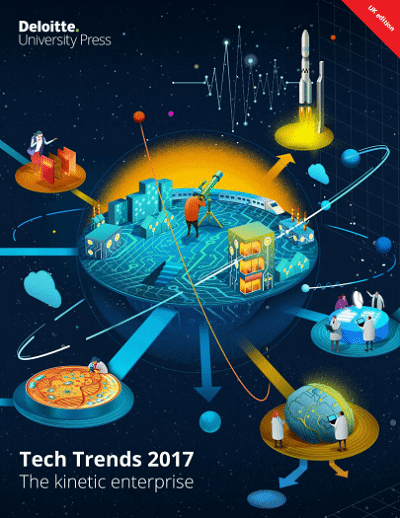 Trending the Tech Trends through 2017
The kinetic enterprise. The idea that describes companies who are developing the dexterity and vision required not only to overcome operational inertia but to thrive in a business environment that is, and will remain, in flux. Join Deloitte as the cover 8 years of research on trending tech trends. A must read for any member of the IT team.
By submitting your personal information, you agree that TechTarget and its partners may contact you regarding relevant content, products and special offers.
You also agree that your personal information may be transferred and processed in the United States, and that you have read and agree to the Terms of Use and the Privacy Policy.
A document obtained by Computer Weekly under the Freedom of Information Act also provides evidence that NHS Connecting for Health - which runs part of the £12.4bn National Programme for IT [NPfIT] - has quietly decided to weaken assurances given to patients about the confidentiality of records.
Doctors are angry because they say that patients were given an assurance that non-clinical staff would be unable to access the national summary care record database which is being trialled at NHS trusts in various parts of England.
The document from Bolton Primary Care Trust, the first of the trial sites, says that patients were mailed leaflets informing them about the summary care record, a national database which will include the names of patients, medication history, serious illnesses and allergies.
The leaflets being used in the "early adopter" trials at Bolton and at other sites tell patients the benefits of having a national database but also give them the option of "opting out" of having their records uploaded. One gave specific assurance to patients that receptionists will "not need to see your full clinical records".
But after the leaflets were mailed to thousands of patients it was discovered that receptionists at Royal Bolton Hospital's Accident and Emergency department had been looking at the patient records, then printing them to add to the casualty record card.
GPs involved in a trial of the NPfIT summary care record said they did not want receptionists to see clinical files unless patients were contacted again and told of a change of plan.
Bolton Primary Care Trust has decided to change the procedure at hospitals to allow healthcare assistants - sometimes called nursing auxiliaries - to view the care records database instead of receptionists. But GPs say healthcare assistants usually have no professional qualifications and are not clinical staff treating patients.
Paul Cundy, spokesman for the British Medical Association's GP IT committee said the papers obtained by Computer Weekly showed there has been an "erosion of the confidentiality of patient records that we feared would happen". He said that healthcare assistants were in essence "trained receptionists".
Read more on Tony Collins' IT projects blog >>