Automatic software asset management sees sales upsurge
Automatic software asset management (Sam) has seen a massive upswing in adoption in the past year according to Computer Weeky research.
Automatic software asset management (Sam) has seen a massive upswing in adoption in the past year according to Computer Weeky research.
The latest CIO index survey of 145 UK IT directors found that Sam was the biggest single area of technology adoption in 2007.
More than half the respondents said they had deployed Sam in the past year, with 34% opting for a full deployment and 21% deploying Sam at a departmental level.

Download this free guide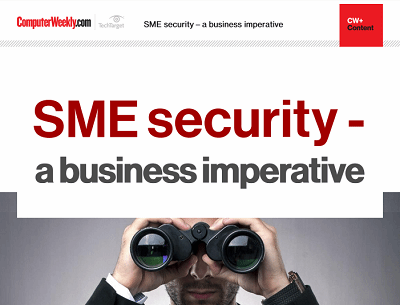 The secret to winning - SMEs and cyber security
50% of SMEs plan to spend less than £1000 on cyber defenses in the next year and only 42% of SMEs are concerned about ransomware. Anyone see a problem? Computer Weekly outlines some solutions to this growing naive trend.
By submitting your personal information, you agree that TechTarget and its partners may contact you regarding relevant content, products and special offers.
You also agree that your personal information may be transferred and processed in the United States, and that you have read and agree to the Terms of Use and the Privacy Policy.
A further 19% said they were conducting pilot studies and 14% said they were reviewing the business benefit of Sam.
Only 12% said they had taken no action yet, but Stephen Way, division IT director at Johnson Matthey, suggested that most smaller companies would be able to keep track of their software assets using spreadsheets.
Shaun Fröhlich, acting chairman of the independent Sam pressure group, Investors in Software (IiS), said although Sam was important, it tended to be neglected in favour of more burning issues such as security.
However, an increase in the frequency of audits by a larger number of software suppliers, the improvement in the software tools, and the publication of an international ISO standard for Sam, had combined to move Sam up the priority list, said Fröhlich.
"Suppliers have also helped in getting the message across about the positive benefits of Sam, such as ensuring technology is deployed to the best effect it can have in the business, and that businesses avoid duplication by investing only in technology they need," he said.
Dave Bicket, director with Delloit enterprise risk services said the increase in Sam adoption was also an indication of business maturity and the growing number of suppliers and consultancies.
"You cannot control and manage what you do not know, and if you cannot control your IT, then you have a problem," he said.
Bicket, who is also the acting convenor of the ISO working group for the Sam standard, said the publication of ISO 10770-1 in May 2006 had played an important role in raising the profile of Sam.
The support for Sam from ITIL services management organisations and the Information Technology Senior Management Forum (itSMF) had also highlighted the business benefits of Sam, said Fröhlich.
Read more on IT for small and medium-sized enterprises (SME)