A Norwegian software company has filed an antitrust complaint with the European Commission, accusing Microsoft of tying its web browser, Internet Explorer, to Windows and of hindering interoperabilty with other web browsers.
Opera Software said Microsoft is abusing its dominant position by tying Internet Explorer to the Windows operating system and by hindering interoperability by not following accepted web standards.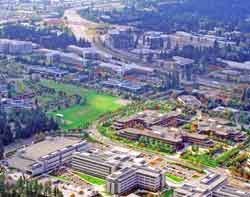 Microsoft denies the allegations and said, "consumers and PC manufacturers already are free to choose to use any browsers they wish."
The company has requested the EC to take two actions. It either wants the Commission to obligate Microsoft to unbundle Internet Explorer from Windows, or to carry alternative browsers pre-installed on the desktop, or both.
It is also asking the Commission to require Microsoft to follow fundamental and open Web standards "accepted by the Web-authoring communities".
Jason Hoida, deputy general counsel at Opera, said, "Our complaint is necessary to get Microsoft to amend its practices. The European Court of First Instance confirmed in September that Microsoft has illegally tied Windows Media Player to Windows.
"We are simply asking the Commission to apply these same, clear principles to the Internet Explorer tie, a tie that has even more profound effects on consumers and innovation."
A spokesperson for Microsoft said, "It is important to note that computer users have complete freedom of choice to use and set as default any browser they wish, including Opera, and PC manufacturers can also preinstall any browser as the default on any Windows machine they sell. Microsoft is committed to ensuring that freedom through our Windows Principles. Internet Explorer has been an integral part of the Windows operating system for over a decade and supports a wide range of web standards. We will of course co-operate with any inquiries into these issues, but we believe the inclusion of the browser into the operating system benefits consumers."
Email Alerts
Register now to receive ComputerWeekly.com IT-related news, guides and more, delivered to your inbox.
By submitting your personal information, you agree to receive emails regarding relevant products and special offers from TechTarget and its partners. You also agree that your personal information may be transferred and processed in the United States, and that you have read and agree to the
Terms of Use
and the
Privacy Policy
.