Microsoft taking steps to improve Windows Genuine Advantage
Microsoft said it will increase its efforts against piracy and has outlined steps being taken to protect Windows Vista from ongoing and known counterfeiting threats.
Microsoft said it will increase its efforts against piracy and has outlined steps being taken to protect Windows Vista from ongoing and known counterfeiting threats.

Download this free guide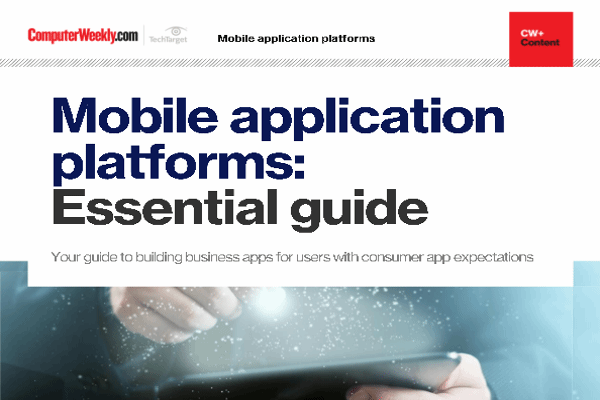 Building business apps for users with consumer app expectations
One of the mantras of modern enterprise application development is that business applications should be as easy to use as mass market consumer applications. In this guide, Computer Weekly examines the issues around mobile applications and the platforms emerging to help developers.
By submitting your personal information, you agree that TechTarget and its partners may contact you regarding relevant content, products and special offers.
You also agree that your personal information may be transferred and processed in the United States, and that you have read and agree to the Terms of Use and the Privacy Policy.
The upcoming Windows Vista Service Pack 1 (SP1) will include updates that target and disable two types of known exploits to the Windows Vista activation process.
Also, as part of SP1, the company is making changes in how it differentiates user experiences for genuine and counterfeit systems by changing the way its Windows Genuine Advantage (WGA) program works on user machines.
Mike Sievert, corporate vice-president for Windows product marketing, said, "Research from the Business Software Alliance (BSA) estimates that annually, 35% of software in use worldwide is not paid for, and in certain countries that rate can top 80%. We have to address this."
Progress was being made said Sievert. "Although piracy rates are hard to measure precisely, we are seeing indications from internal metrics, such as WGA validation failures, that the Windows Vista piracy rate today is less than half that of Windows."
Sievert said there were two primary types of exploits pirates often use to generate counterfeit versions of Windows Vista.
One is known as the OEM Bios exploit, which involves modifying system files and the BIOS of the motherboard to mimic a type of product activation performed on copies of Windows that are pre-installed by OEMs in the factory.
Another is called the Grace Timer exploit. This exploit attempts to reset the "grace time" limit between installation and activation to something such as the year 2099 in some cases.
SP1 will include updates that will target these exploits and disable them, he said.
Microsoft is also changing tack when dealing with counterfeit Vista installations. Users whose systems are identified as counterfeit will be presented with clear and recurring notices about the status of their system and how to get genuine software.
They will not lose access to functionality or features, but it will be very clear to them that their copy of Window Vista is not genuine and that they need to take action, said Sievert.
This is a change in tactics from the current approach for Windows Vista. With the original release-to-manufacturers version of Windows Vista released in November 2006, counterfeit systems can go into a state called reduced functionality mode, which essentially suspends a number of features of the system until the user takes action to get genuine software.
This change will take effect with the launch of SP1 in the first quarter of next year. In the past, some users have complained that the WGA system has wrongly identified their OS as being illegal, and has shut down features.
Sievert said the firm was committed to making WGA more accurate.
Read more on Business applications