Social networking sites now more important than print adverts for finding IT staff
Online social networking is now more important than print advertising for finding IT staff.
Online social networking is now more important than print advertising for finding IT staff.
According to a survey of UK recruitment companies by the Association of Technology Staffing Companies (ATSCo), social networking sites such as Facebook and LinkedIn are now a more effective means of finding candidates to fill IT job vacancies.

Download this free guide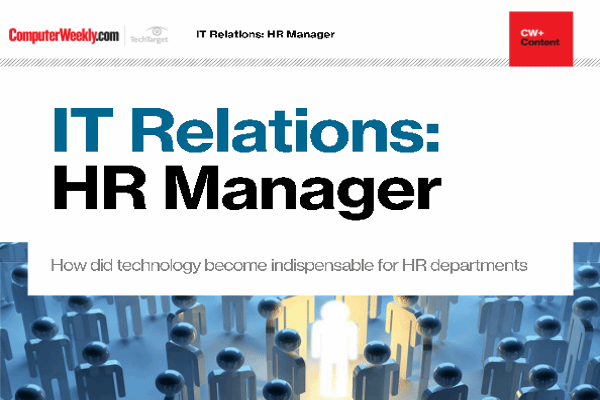 How did technology become indispensable for HR departments
HR and IT departments have begun to work closely together over the last few years. While HR historically has often received limited attention, companies now understand the key role the department plays in the business.
By submitting your personal information, you agree that TechTarget and its partners may contact you regarding relevant content, products and special offers.
You also agree that your personal information may be transferred and processed in the United States, and that you have read and agree to the Terms of Use and the Privacy Policy.

The research, conducted among some of the UK's leading IT staffing companies, revealed that 58% of recruitment consultants rate social networking websites as more useful than advertisements in print publications.
And 49% of respondents said that social networking sites are now more effective than internet banner advertising in finding staff.
According to ATSCo, the research is evidence that social networking websites are now a vital tool in the recruitment process, and have unique advantages which complement traditional forms of advertising.
ATSCo points out, however, that print and online recruitment advertising will remain an important way for employers and recruiters to build brand value and target senior level appointments.
Ann Swain, chief executive of ATSCo, said, "The key distinction, which makes social networking sites so valuable to recruiters, is that they are not just another passive form of advertising.
"They offer something quite different: a dynamic, two-way dialogue between recruiter and candidate, which is a very efficient form of communication."
She said social networking sites make it easy for recruiters to become trusted advisers to candidates and genuinely get to know them. Candidates often reveal far more about themselves on these sites than they would do on the phone or in interview, said Swain.
When asked which form of communication - print advertising, internet banner advertising, social networking, job boards or cold calling - yielded the best quality/most appropriate candidates, 69% of recruiters said job boards, 22% said cold calling, and 9% said social networking. None said print or internet banner advertising.
The Association of Technology Staffing Companies (ATSCo) was formed in 1999 and is the trade association for the technology staffing industry. Members of ATSCo have a total turnover of about £3.5bn.
Read more on IT jobs and recruitment