ChangeBase tool speeds Vista compatibility testing
UK software house ChangeBase has developed a tool designed to speed up compatibility tests ahead of Windows Vista roll-outs.
UK software house ChangeBase has developed a tool designed to speed up compatibility tests ahead of Windows Vista roll-outs.
Businesses planning to install Windows Vista will need to ensure that existing desktop applications are compatible with the new Microsoft operating system prior to implementation.

Download this free guide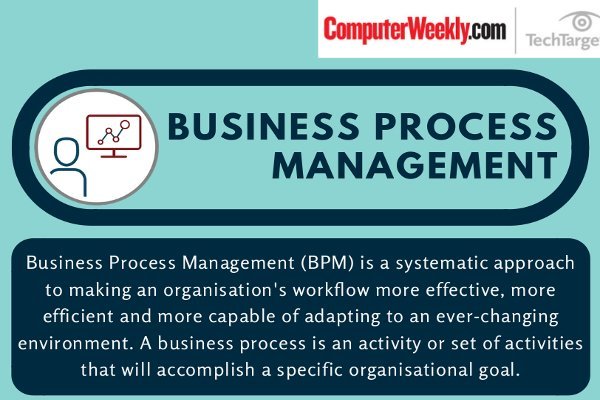 Infographic: Business Process Management
Discover what buyers are telling us about their next business process management buy, including top purchase drivers, top features and the top vendors being considered for purchase.
By submitting your personal information, you agree that TechTarget and its partners may contact you regarding relevant content, products and special offers.
You also agree that your personal information may be transferred and processed in the United States, and that you have read and agree to the Terms of Use and the Privacy Policy.
Greg Lambert, technical director and co-founder of ChangeBase, said, "The main reason applications fail to install on Windows Vista is because the installation program fails to run or complete successfully."
The company's AOK software is based on the Vista compatibility data of 20,000 applications taken from 50 global companies. It has been designed to identify common problem areas and is able to take remedial steps to overcome compatibility issues.
In Lambert's experience, applications such as SAP or Reuters may make up to 10,000 changes to the Windows Registry, which hold configuration data for the operating system. "If the installation program cannot change a registry setting, it will fail," he said.
Another common problem Lambert has encountered is when the application expects the user to run Windows as a system administrator.
User Access Control is a new security feature in Windows Vista designed to combat malware by forcing applications to run with lower system privileges. Lambert said, "With User Access Control, poorly written applications do not have the security needed to install on Vista."
Large businesses running AOK include AstraZeneca, which is using the tool to test 3,500 applications in preparation for a 70,000-desktop global Vista roll-out in 2008.
Clive Longbottom, service director at analyst firm Quocirca, said, "Not only does AOK enable a company to migrate from XP to Vista, or just to get older applications to run on Windows XP, it also optimises the Windows registry as a side effect."
Longbottom said this could make Vista far more acceptable to users, who would see a good improvement in performance.
Read more on Business applications