Liverpool NHS Trust adopts single sign-on
Liverpool Women's NHS Foundation Trust is set to save £20,000 a year and about 30 minutes a day for each staff member by implementing a single sign-on system.
Liverpool Women's NHS Foundation Trust is set to save £20,000 a year and about 30 minutes a day for each staff member by implementing a single sign-on system.

Download this free guide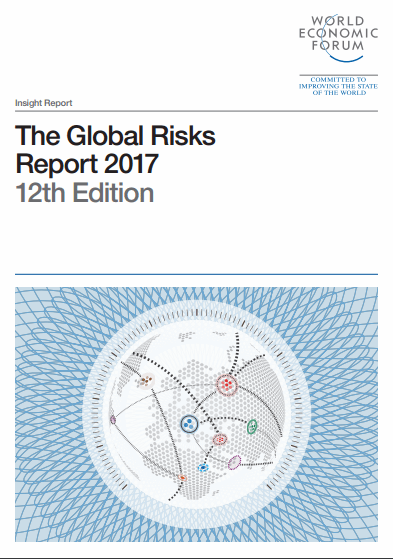 Global Risks Report 2017
Crisis patterns over the past decade have changed dramatically. 10 years ago elements such as civil war and oil prices were the top global risks to take into account. Now we see water crisis and extreme weather events taking control of keeping us up at night. Download this extremely insightful Global Risk 2017 assessment from the World Economic Forum to help prepare you for what you can't know.
By submitting your personal information, you agree that TechTarget and its partners may contact you regarding relevant content, products and special offers.
You also agree that your personal information may be transferred and processed in the United States, and that you have read and agree to the Terms of Use and the Privacy Policy.
The trust plans to expand its deployment of Imprivata's Onesign access management appliance from a pilot of 20 users to 1,000 users in the next month.
The move is part of an indepenedent initiative by the trust to cut costs and improve efficiency, but follows similar implementations at other NHS organisations, which have been encouraged to address the problem of multiple passwords.
The project, which will give users access to five clinical and five non-clinical computer systems with a single sign on, was initially aimed at saving staff around half an hour a day in signing on to each individual applications and eliminate the burden of remembering long and difficult passwords.
"However, we also expect to save £20,000 a year by reducing the number of calls to our helpdesk by half by virtually eliminating the need for password resets and freeing up an IT staff member to be deployed elsewhere," said Zafar Chaudry, director for information management and technology at the trust.
The system asks users five authentication questions during at setup and these are then use to authenticate users in future, enabling to reset passwords themselves without involving help desk staff.
Chaudry said there were several other key reasons for choosing the Imprivata single sign on system.
"First, it is the only cost effective solution we considered that could work with the trust's US-built Meditech hospital information system. Second, it is a single appliance that simply plugs into our network. And, third, the system is easy to use and needs little training, which is a real benefit to our relatively small IT team."
The Trust expects to save time and increase security by using the system's ability to use RFID and biometric technology for authentication. The RFID facility will be made available to all clinical staff, about 15% of the trust's computer users.
"Computer systems will detect the presence of clinical staff using wireless signals and sign them on to the appropriate systems, but will also automatically sign them off when they move away, increasing security," said Chaudry.
The trust also plans to install fingerprint scanners in its accident and emergency department in future as part of an overall drive to tighten security around IT systems.
E-Handbook

E-Handbook

E-Handbook
Read more on IT for small and medium-sized enterprises (SME)