Mobile service providers' spam prompt churn
Large number of users willing to change suppliers to avoid service spam
Results of a GfK NOP survey by Pontis, a provider of Marketing Delivery Platforms, amongst 752 mobile phone users in the UK , has revealed a deep dissatisfaction amongst the public with the way that mobile service providers are currently marketing their voice and data services.

Download this free guide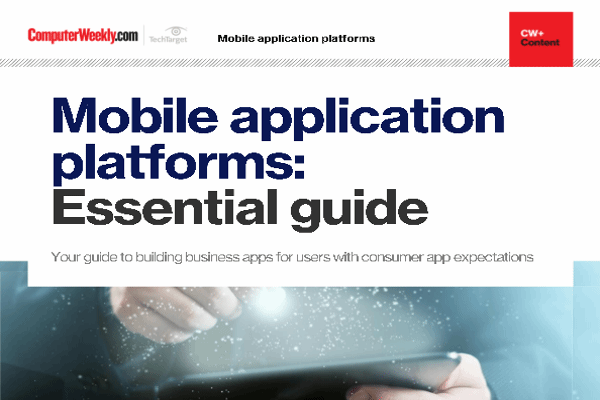 Building business apps for users with consumer app expectations
One of the mantras of modern enterprise application development is that business applications should be as easy to use as mass market consumer applications. In this guide, Computer Weekly examines the issues around mobile applications and the platforms emerging to help developers.
By submitting your personal information, you agree that TechTarget and its partners may contact you regarding relevant content, products and special offers.
You also agree that your personal information may be transferred and processed in the United States, and that you have read and agree to the Terms of Use and the Privacy Policy.
70% of mobile phone users consider the marketing offers they receive not to be relevant to them and 64% of these confess to being annoyed by them. Just 11% of those surveyed had ever purchased an item, or signed up for a special promotion or bundle as a result of an online promotion or offer from their mobile service provider.
The survey highlights how mobile operators are failing users, in particular 72% of 25-34 year olds who exprerssed clear annoyance with this practice. Within this same age group 47% of all mobile users are also willing to change operators to one that can provide them with services more tailored to their lifestyles.
Guy Talmi, senior marketing director at Pontis said, "These results are proof of the fact that the mass marketing approach most operators still take today is not working. [Operators'] inability to tailor services and content to individual user's interests and situation is not only failing to attract new revenue streams but - even worse – it's alienating their customer base. On the other hand, it clearly points to a major opportunity for those operators who can harness vital information about a user's interests and behaviour and offer them relevant services at the right time, as a large number of users would be willing to change suppliers for just such a service."
growth after 2012, as new networks are built out and new applications are adopted."
Recommended CW Stories
· Expro drills down into the satellite communications market
· Europe wants more public cash for Galileo
· Army launches satellite for UK battlefield comms
· WAN/WAFS platform specifications
· BCS Awards: RNLI nets win on the move
Read more on Business applications