Storage news weekly :Symantec profits down, EMC stocks slip
Symantec's profit for the quarter was down 5.3%, blamed on restructuring costs; EMC reported record revenues, but its stock still fell on outlook for the rest of the year.
This Article Covers
RELATED TOPICS
Symantec profit, EMC stocks down
Symantec reported that revenue for its final fiscal quarter of 2007 was up 10% over a year ago to $1.4 billion, beating Wall Street estimates. The company's profit, however, dropped to $95.2 million, compared to $100.5 million a year earlier. Symantec officials attributed this to a $19 million restructuring charge related to job cuts earlier in the year.

Download this free guide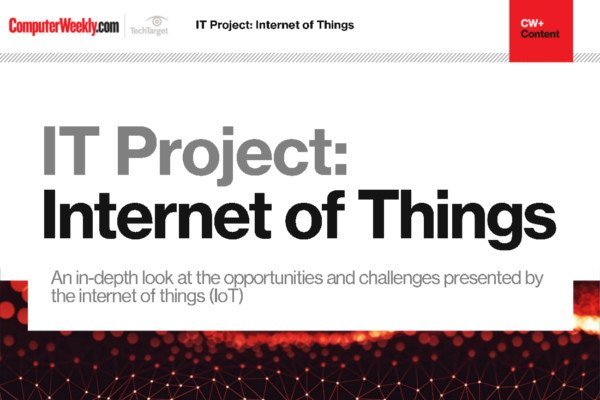 IT Project: Internet of Things
Have an in-depth look at the opportunities and challenges presented by the internet of things

By submitting your personal information, you agree that TechTarget and its partners may contact you regarding relevant content, products and special offers.

You also agree that your personal information may be transferred and processed in the United States, and that you have read and agree to the Terms of Use and the Privacy Policy.

During the company's earnings call, officials said that NetBackup and Storage Foundation were the products that performed best in the datacentre group. However, chairman and CEO John Thompson also said that large deals with high-end enterprises also declined. "This decline is primarily attributable to weaker than expected business in the Americas. We believe this was a Symantec specific issue and as such, took action to address the issues earlier this month," he said.

Meanwhile, EMC reported strong revenue growth , but its outlook for the rest of the year remained unchanged, disappointing Wall Street analysts who had expected a revision to the forecast after the strong second quarter. The stock price fell from $19.28 at the time of the earnings report to as low as $17.99 on Thursday. Shares were also pushed down by an overall decline in the stock market.

Data Domain spruces up performance
Data Domain announced it has upgraded processors in its entry and midrange data deduplication boxes to go along with the new high-end DD580 model announced in May. The new processors have been added to the DD510, DD530 and DD565 appliances. Data Domain is claiming up to 290 GB per hour performance on the DD510, 360 GB per hour for the DD530 and 630 GB per hour for the DD565.

Isilon adds thin provisioning, new storage node
Isilon Systems announced a new software feature for its clustered network attached storage (NAS) systems called SmartQuotas, which does quota management and thin provisioning. Previously, the Isilon cluster created a single volume. With the SmartQuotas feature, the administrator can mask the amount of capacity in the cluster volume to end users and can also use this masking capability to over allocate, or thin provision, the storage capacity in the cluster. Isilon also announced the IQ9000 and EX9000 extension nodes, each of which contain 12 Seagate 750 GB SATA-II disk drives for 9 terabytes (TB) capacity. The IQ 9000, provides linear scaling of both capacity and performance. The EX 9000 provides scaling of capacity independent of performance.

Cisco kicks off conference with new products
To kick off its annual Cisco Live conference this week, Cisco released a bevy of announcements across its product lines, including a new application called VFrame Data Center (VFrame DC), a data center virtualisation application that "orchestrates" server and storage network connections. Cisco claims the application will link compute, networking and storage resources together as virtualised services. The company also announced encryption for its Wide Area Application Services (WAAS) WAN optimisation product; the MDS 18/4 Multiservice Module, with 18 4 Gbps Fibre Channel ports and four IP storage ports; the MDS 9222i Multiservice Modular Switch aimed at departmental and remote branch office SANs, the MDS 9134 Multilayer Fabric Switch, which includes 4 Gbps and 10 Gbps ports and a Quick Configuration Wizard; and an N-Port virtualizer for large SAN-attached blade server deployments.

NASA announced as 100th customer for Exanet
Exanet announced that NASA is expanding its storage with the company's ExaStore ICM clustered NAS product. Exanet will be installed at the Dryden Flight Research Center, where it will process data produced by in-flight tests.

IDC says personal storage market to double by 2011
Get ready for the digital home and a "large number of vendors … attempting to capitalise" on it, according to analyst firm IDC. Following two years of growth, around 70% in 2006 and over 30% in 2007, the market is forecast to grow at a compound annual growth rate (CAGR) of more than 20% from 2006 to 2011, according to a new report from IDC.

Seagate puts disaster recovery team on standby Seagate Recovery Services announced it has its Rapid Response Data Recovery Teams on 24/7 standby for immediate deployment anywhere in the U.S. during this hurricane season. The service unit recovers inaccessible or corrupted data from damaged digital media.

SteelEye adds CDP for Windows
SteelEye Technology announced version 6 of its Windows replication software, which adds continuous data protection (CDP) capabilities to the offsite replication product. The new version will also support multiple replication targets and includes a new recovery wizard. The company is also claiming performance boosts with this release.

Fujitsu pushes SATA vibration compensation
Fujitsu announced a new series of mobile hard disk drives, which include capacities up to 200 GB, 5400 rpm spindle speed and features to address the adverse effects of rotational vibration. Fujitsu said the drive will anticipates vibration disturbances and counteract them to maximise performance.

Barracuda launches email archiver
Network security vendor Barracuda Networks announced the Barracuda Message Archiver email archiving appliance. The product captures emails using either journaling or SMTP and can import old messages from existing email archives, indexes and searches messages, single-instances messages, and provides role-based access control. It's available in three models, the Barracuda Message Archiver 350, 450 and 650. Pricing starts at $4,999.

Zmanda ships MySQL backup reporter
Zmanda announced that its open source Zmanda Recovery Manager (ZRM) for MySQL is now available with the Zmanda Management Console. New features include a new graphical interface, role-based security for databases and plug-in kits for snapshot backups.

Tandberg announces LTO-4 autoloader
Tandberg Data announced the availability of its Magnum 1x7 Autoloader with LTO-4. The autoloader includes one LTO-4 tape drive and seven cartridge slots, and the company claims transfer speeds of up to 864 GB per hour compressed and capacity of up to 11.2 TB in a 2U form factor. The product is available now at an estimated street price of $6,399, including one year of onsite service and a one-year warranty.
Read more on Networking hardware