EMC and HDS kick off storage provisioning cage match
EMC, trailing HDS with thin provisioning, is sniping at HDS's offering. Meanwhile, users increasingly tune out the soap opera and look to emerging vendors for new features.
---
Hitachi Data Systems (HDS) caused a splash in the market earlier this year by announcing that its new USP-V platform will have dynamic or
thin provisioning
. Such a big splash, in fact, that rumour had it leading up to
EMC's big cross-platform
announcements
that it would be moving up the addition of the feature from the promised 2008 timeframe in response to the announcement by HDS.
This did not come to pass. Who knows what conversations took place behind closed doors in, but it turned out EMC's response to HDS was not to rush its own product development schedule, but rather to pick apart HDS's offering.

Download this free guide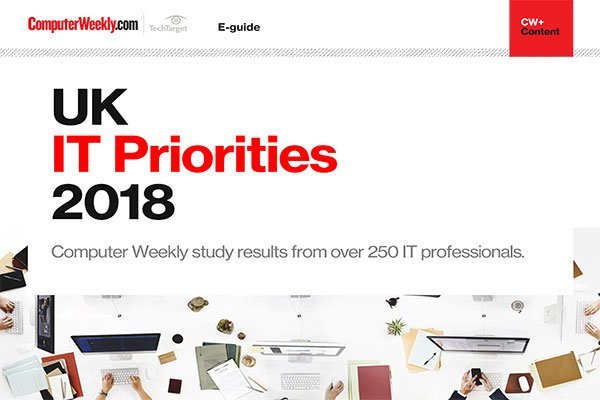 UK IT Priorities 2018 survey results
Download this e-guide to discover the results of our 2018 UK IT Priorities survey, where IT leaders shared with us what they are going to be investing in over the coming 12 months.

By submitting your personal information, you agree that TechTarget and its partners may contact you regarding relevant content, products and special offers.

You also agree that your personal information may be transferred and processed in the United States, and that you have read and agree to the Terms of Use and the Privacy Policy.

Though EMC officials have been whispering elsewhere, the j'accuse duties were formally performed by a blogger, Barry A. Burke, who wrote a thorough criticism of HDS's thin provisioning on 10 July. Burke brings up a number of startling points on the thin provisioning functionality, which it turns out HDS can't refute. In fact, Yoshida himself confirms EMC's principal talking point, which is that the functionality cannot be applied to any system other than the USP-V, including the external storage it virtualises.

EMC's not stopping there, though, also taking pains to point out that dynamic provisioning with the USP-V is not supported as a replication source or target, does not support data deduplication and does not support RAID 6. (All confirmed by HDS when pressed this week.)

As tough as that may be for HDS, it seems what EMC is really doing here is trying to get people to forget the obvious: HDS at least has actually released the feature, in some form, while EMC has not.

But, if you look at the bigger picture, this argument is actually a convenient red herring for both companies. Thin provisioning is ultimately a minor battle in the larger war going on in the industry between legacy players and their emerging counterparts, but it's one of the only ones the legacy guys can currently have. Meanwhile, most emerging companies have added the feature or plan to in the very near future, we're talking this month, and are already moving on to focusing on new ideas.

For example, some of the names on everyone's lips at trade shows this year have been not EMC or HDS, but Compellent Technologies, EqualLogic Inc., 3PARdata Inc., Pillar Data Systems Inc., Data Domain, Inc. and Acopia Networks Inc., among others.

It's not thin provisioning but "dynamic tiering" cited as the reason for considering Compellent's arrays. This feature migrates data to lower tiers of storage on a block-level basis according to frequency of access. This is a feature the legacy players aren't even arguing about yet, let alone offering.

And the emerging companies aren't just appealing to smaller firms getting their first storage area network (SAN) anymore, either. Big companies, including EMC shops, are now considering new storage products much more seriously than in the recent past.

"A year ago, whatever EMC offered me, I felt like, it's EMC, so it must be fine," said one user for an oil and gas company in the Southwest who asked not to be identified. "They also scared me with interoperability issues, telling me if I brought someone else's product in, it wouldn't work, but I've discovered that was exaggerated."

This user, who was among those eyeing both Compellent and 3PAR on the show floor at Storage Decisions Chicago added, "EMC is not really an innovator. Their advantage is that 99% of the time their products work, and if they don't, they'll send out an army of people to fix it. But if you want leading-edge technology, they're not your best option, and cost is always an issue."

Currently, the user said, he's also looking into products from Pillar. He hasn't made any purchasing decisions yet, but "a year ago I wouldn't have done that. Now I'm thinking, why buy a Celerra when the entire Pillar system costs the same as the price of just a NAS head [from EMC]?"

Pop some popcorn and sit back to watch the battle between HDS and EMC if that's your cup of tea. But I would respectfully submit that they're both missing the point. They're still both acting, with this latest tete-a-tete, like they, and the rest of the "Big 5," are still the only companies on users' radar screens. And if they continue to quibble over vaporware without actually keeping up with new features, users have shown they're going to vote with their feet.
Read more on IT for small and medium-sized enterprises (SME)