CommVault revamps data storage backup software
CommVault's Galaxy Version 7.0 data backup software adds performance improvements, file-level single-instancing, data classification and support for end-user restores.
This Article Covers
RELATED TOPICS
CommVault Systems has announced a major new release for its storage data backup software, including improvements in performance, single-instancing, Web-based index and search, end-user restore, and new integration with Active Directory and SharePoint.

Download this free guide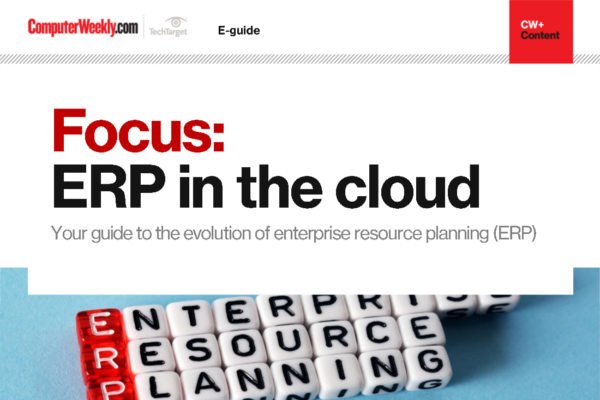 Are you keeping up with the ERP evolution?
Read about the new best practices for the ERP systems and how to tackle the growth of ERP integrations.

By submitting your personal information, you agree that TechTarget and its partners may contact you regarding relevant content, products and special offers.

You also agree that your personal information may be transferred and processed in the United States, and that you have read and agree to the Terms of Use and the Privacy Policy.

Users and analysts say, in general, they feel the product is ahead of the game, but some users have remaining wish-list items, including tighter integration with VMware's consolidated backup (VCB) and more granular data deduplication.

According to David West, vice president of marketing and business development at CommVault, the update is one of the largest in the company's history. "Our biggest release ever was our initial release of Galaxy," he said. "This is the next-biggest release we've ever done -- it goes to the core of the code."

Performance boosts

The deepest and most far-reaching code update is a revision to the software's back-end data pipe, a patented portion of code that links the client to the back-end storage device. The pipe has been updated to support more concurrent data streams across the LAN, from an average of 25 to 50 concurrent pipes to around 200.

Another major addition is the new SmartClient, an agent which sits on the client server and crawls the file system in the background, queuing changes for presentation to the backup agent when it comes time for an incremental backup. Similarly, a new replication option offloads the software-based encryption feature available with the product to the back-end media server rather than the production client.

According to Travis McCullough, systems engineer for Hilton Grand Vacation Co., the feature will come in especially handy on an 800 GB file server full of small files in his environment. "For that system and some others like it, the index session before the incremental backups can take longer than the backup itself," he said.

The performance updates will also boost the product's scalability, though customers even in big shops say they haven't had any issues with the product in that area. "We've actually consolidated our [384 TB of] backup [data] from dozens of data centers to three," said Peter Amstutz, chief of technical requisition and design for the Defense Contract Management Agency (DCMA). "We didn't have any issues with that consolidation."

According to Lauren Whitehouse, analyst with Enterprise Strategy Group (ESG), among the factors driving the growth that propelled CommVault to an IPO last year is an increase in average deal size. "They used to be in the high tens of thousands [of dollars] and are now getting into six and seven figure deals," she said. Presumably, the scalability and performance improvements can only sweeten the pot for high-end customers.

File-level single instancing (SIS)

With this release, CommVault has unveiled a feature it's referring to as Single Instance Storage (SIS), which eliminates duplicate data from back-end repositories at the file level. McCullough said he would probably take advantage of the feature. "File-level dedupe makes for faster restores," he said. "It makes sense for them to do it at the file level, because the backup software 'thinks' in terms of files."

DCMA's Amstutz, meanwhile, was less than impressed with the file-level dedupe, and the fact that it occurs post-process. "The only way deduplication is going to really help me is if it prevents data from being written more than once," he said.

Web-server based indexing and search

As part of this announcement, CommVault has made an update not only to its backup software but also to the archiving and replication modules of its platform (formerly known as QiNetix, and now rechristened "Simpana" with this release). This will integrate the InStream data classification and search engine from Fast Search & Transfer (FAST).

The engine, linked to the SmartClient and administered through a Web server to lighten the load on production clients and backup media servers, can index and search on- and off-site backups, on- and off-line copies of data, and archives. CommVault has also updated the archive section of its platform so that more than one archiving and indexing policy can be applied to the same piece of content using this feature.

Another new capability enabled by the FAST indexing is the ability for end-users to conduct their own searches, and even conduct their own restores, using a new interface on the front-end, a concept which drew diverse reactions from users.

"My philosophy is that I'd rather do restores myself," said George Kuharic, manager of enterprise systems for Dauphin County, Pa. "It seems like it's another thing I'd have to train people on -- and they'd probably end up calling the helpdesk for help with it anyway."

Another user, Randy Petty, data center manager for the City of Henderson, Nev., said the capability could potentially be an improvement over a similar arrangement using Microsoft's VSS in his environment. "With VSS on our clustered Windows servers, restores require resources from the file system," he said. "Since the restore requests from CommVault could offload the restores to another server, that would be an improvement for us."

New platform support

In addition to the new integration with Active Directory as part of the updates to the archive software, CommVault has added a boatload of updates to its platform and feature support matrix, the full list of which can be found here.

Of interest to Kuharic was new support for SharePoint 2007. "We're undertaking a huge project now to move all of our departments to collaboration through SharePoint 2007," he said. "If CommVault hadn't supported it, we would've had to figure out some other way to do backup of that application."

Meanwhile, Amstutz said he's still hoping to see CommVault brush up support for VMware. With CommVault, restore with VMware's Consolidated Backup (VCB) requires the user to restore a full system image and pull out files, then migrate them using ftp or other means for restore. The multi-step process makes for unwieldy management, according to Amstutz. With an agent on each host, users have the ability to do "point and click" restores of individual files.

"I'm interested less in new nifty SmartClient agents and more in tighter integration with [VMware consolidated backup] VCB," he said.

According to Brian Brockway, senior director of product marketing for CommVault, the company''s view is that installing an agent within the guest host retains the mobility of virtual servers. "If you tie the VMs to the VCB proxy server, that's diminishing one of the cheap benefits of VMware, which is the decoupling of the OS from physical hardware."
Read more on Business applications