COA offers financial management products
COA is shipping a range of new financial management software solutions covering procurement, invoicing and billing.
COA is shipping a range of new financial management software solutions covering procurement, invoicing and billing.
The software will support COA's key vertical markets of local authorities, education users, shared service centres, retail companies, utility firms and airline companies.

Download this free guide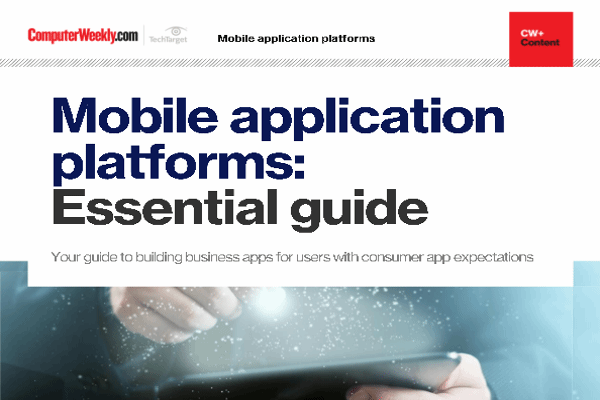 Building business apps for users with consumer app expectations
One of the mantras of modern enterprise application development is that business applications should be as easy to use as mass market consumer applications. In this guide, Computer Weekly examines the issues around mobile applications and the platforms emerging to help developers.
By submitting your personal information, you agree that TechTarget and its partners may contact you regarding relevant content, products and special offers.
You also agree that your personal information may be transferred and processed in the United States, and that you have read and agree to the Terms of Use and the Privacy Policy.
Modules have been integrated into the latest version of COA's e5 financial management software platform.
COA's new Marketplace Connectors are targeted at e-procurement in public-sector organisations. They enable public sector financial management systems to automatically integrate with a number of industry-specific eMarketplaces.
King's Lynn and West Norfolk Borough Council has just implemented Marketplace Connectors in order to interface effectively with the IdeA eMarketplace.
Sarah Arthurton, senior accountancy technician at the council, said, "COA's Marketplace Connectors work seamlessly with our existing COA e5 financial management system to ensure that procurement orders are processed automatically into the council's overall budget management.
"The system is very simple to use for the many users outside the finance department and works like an internet shopping site, with a straightforward 'click and order' method. We have already experienced considerable time saving benefits in the ordering and authorisation process," said Arthurton.
COA's new Airline Invoice Matching system has also been launched following close collaboration with Aer Lingus.
Invoice Matching helps airlines to more efficiently manage their direct operating costs by automating invoice processing and highlighting any inaccuracies of billing by numerous suppliers.
In addition, COA's job-billing system is now available to help improve the billing process for any organisation whose products are time and people - such as consultancy businesses and shared services centres.
Job billing improves the process of charging for jobs by reducing the amount of time spent issuing and tracking invoices, through an automated rather than a manual approach, said COA.
Harlepool Council uses Northgate to improve finance integration >>
MiFID raises IT concerns for financial firms >>
AA and Saga to launch data-integration project >>
Comment on this article: computer.weekly@rbi.co.uk
Read more on Business applications