SAS hails BI leadership
SAS the only vendor of the top three in IDC report to increase its market share in BI tools
SAS is proclaiming the fact that it has emerged as the only company in a report by analyst firm IDC to boost its share of the worldwide business intelligence market.

Download this free guide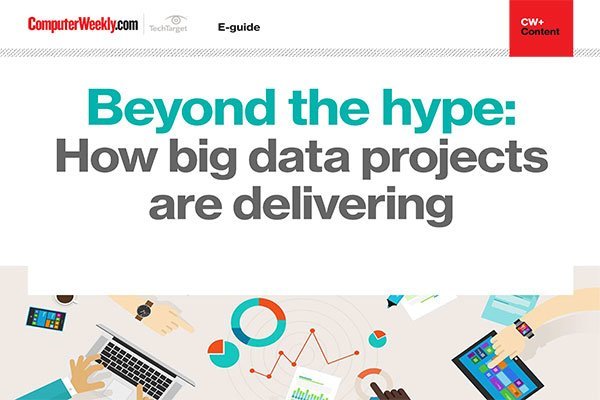 6 high profile examples of Big Data improving operations for corporations
This e-guide collates a group of examples of big data technologies in use, such as how Mercedes-AMG Petronas Motorsport are looking to gain an edge on the competition in the Grand Prix season. Also see how big organisations are managing their big data operations and their data analytics programmes and teams through some high profile case studies.
By submitting your personal information, you agree that TechTarget and its partners may contact you regarding relevant content, products and special offers.
You also agree that your personal information may be transferred and processed in the United States, and that you have read and agree to the Terms of Use and the Privacy Policy.
According to IDC's "Worldwide Business Intelligence Tools 2006 Vendor Shares" report, SAS's revenue from BI tools rose to US$678.9 million, an increase of 16.6% over the previous year's sales figures. SAS's growth outpaced the overall market for BI tools, which increased 11.5% to $6.25 billion.
Despite consolidation and increased competition for BI software, SAS was the only vendor of the top three in the IDC report to increase its market share in BI tools, growing from 10.4% in 2005 to 10.9% in 2006. The report also ranks SAS as the leading provider of advanced analytics, a position held by the company for the tenth year in a row.
Focussing on SAS, Dan Vesset, vice president IDC commented, "SAS's strength has always been in its advanced analytics, which is evidenced by the company's consistent leadership of this BI tools market segment. However, SAS's effort to revamp and more aggressively market its query and reporting tools has paid off, creating synergies among its product lines that are enabling SAS to provide a broad portfolio of business analytic solutions."
Sussex Police aspires to better BI

Read more on Business intelligence software