Oracle helps IT directors tap into UK start-up firms
Oracle has launched a programme to make it easier for IT directors to deploy products developed by start-up
Oracle has launched a programme to make it easier for IT directors to deploy products developed by start-up companies in the UK.
The Oracle Emerging Partner Programme is designed to help businesses take advantage of Web 2.0 and other emerging internet technologies.
Oracle UK managing director Ian Smith said, "The challenge for start-ups is that [user] businesses want to rationalise the number of companies they deal with."

Download this free guide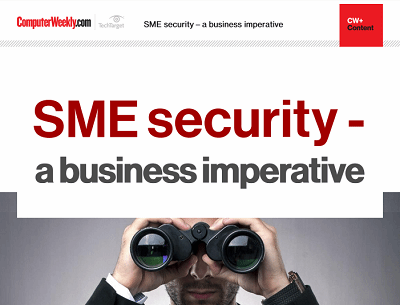 The secret to winning - SMEs and cyber security
50% of SMEs plan to spend less than £1000 on cyber defenses in the next year and only 42% of SMEs are concerned about ransomware. Anyone see a problem? Computer Weekly outlines some solutions to this growing naive trend.
By submitting your personal information, you agree that TechTarget and its partners may contact you regarding relevant content, products and special offers.
You also agree that your personal information may be transferred and processed in the United States, and that you have read and agree to the Terms of Use and the Privacy Policy.
He said the programme would open doors for IT start-ups by giving them a way to speak to user companies that would normally only deal with strategic suppliers, such as Oracle.
Smith hopes that by supporting the start-ups, Oracle will give them a scalable technology platform on which to base their ideas, and provide Oracle with a way to provide its users with innovative technology.
"Some of these start-ups may be able to crack problems such as reducing carbon footprint, which could reduce our research and development time by three to nine months," he said.
The programme has been running as a pilot since last year. Among the companies Oracle has supported is Toumaz Technology, a spin-off from Imperial College London.
Toumaz has developed a smart low-power sensor for healthcare, which can monitor patients' health. Toumaz is working with Oracle to link the sensor to Oracle's own healthcare product, Healthcare Transaction Base.
Another firm in the Oracle Emerging Partner Programme is Can Factory, which specialises in supporting websites which experience extremely high demand, such as Rednoseday.com.
Wake up to the dawn of Web 2.0 >>
Comment on this article: computer.weekly@rbi.co.uk
Read more on IT for small and medium-sized enterprises (SME)