Microsoft adopts a regional focus
Microsoft UK will begin to focus its offering on regions of England in a move away from one size fits all.
Microsoft UK will begin to focus its offerings on regions of England in a move away from one size fits all.
On the back of the success of its focus on Scotland the software supplier is splitting its operation in England into regional groups to better target its products and services.

Download this free guide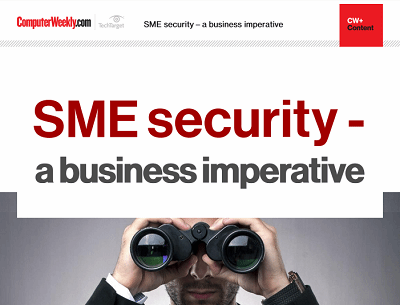 The secret to winning - SMEs and cyber security
50% of SMEs plan to spend less than £1000 on cyber defenses in the next year and only 42% of SMEs are concerned about ransomware. Anyone see a problem? Computer Weekly outlines some solutions to this growing naive trend.
By submitting your personal information, you agree that TechTarget and its partners may contact you regarding relevant content, products and special offers.
You also agree that your personal information may be transferred and processed in the United States, and that you have read and agree to the Terms of Use and the Privacy Policy.
The company will offer different product and service bundles to meet the needs of SMEs in certain regions.
Scott Dodds, general manager small, medium enterprises & partners (SMS&P) group at Microsoft, said when its new financial year starts in July, customers and partners will see a different approach.
"We have built a strong regional business in Scotland with links with local government, development agencies and this has been successful, so why not split England up?" he said.
He said the regional focus would be around conurbations. "We need to spend time understanding the key pressures for businesses in different areas," he added.
Dodds cited the West Midlands as an area with a large manufacturing industry base that requires a specialised focus from a supplier. "We need to understand the pressures they have on their businesses," he said.
He described a huge bridge to be gapped with many SMEs. "IT is not seen by everyone as a valuable asset but an annoying necessity and we need to flip this."
SMEs 'failing to keep up with web developments' >>
Microsoft: small business centre >>
Comment on this article: computer.weekly@rbi.co.uk
Read more on IT for small and medium-sized enterprises (SME)