NHS wastes 12% of IT funds
The National Health Service is wasting 12% of its borrowed IT spending cash on needless charges.
The National Health Service is wasting 12% of its borrowed IT spending cash on needless charges.
Research shows 12p in every £1 borrowed to finance IT purchases and leases is needlessly wasted on admin costs, charges and inflated interest rates.

Download this free guide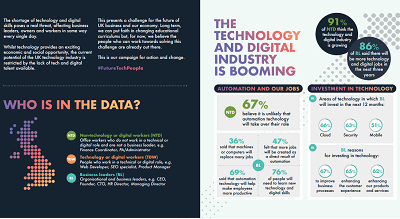 Infographic: Future-proofing UK technology
The current potential of the UK technology industry is restricted by the lack of tech and digital talent available. Read through this challenge for the future of UK business and our economy.
By submitting your personal information, you agree that TechTarget and its partners may contact you regarding relevant content, products and special offers.
You also agree that your personal information may be transferred and processed in the United States, and that you have read and agree to the Terms of Use and the Privacy Policy.
Poor IT financing costs the NHS more than £166,000 every working day.
If the NHS cut out the broker middleman and sourced IT finance via independent online marketplaces, it could increase its IT spending power by £41.5m a year (equivalent to £280,000 per NHS Trust).
These are the findings of research conducted by financial analysts at Smartfundit.com.
Using proprietary data as well as government and industry statistics, Smartfundit.com modelled the various costs involved in sourcing IT finance, including executive and administrative time, office costs and legal representation, broker fees, finance provider charges, and higher interest rates.
The costs for three different scenarios – sourcing finance via a broker, via a technology supplier and direct with finance providers – were then compared against sourcing via an online IT finance marketplace to reveal "the cost of poor IT financing".
"Sourcing specialist IT finance can be a complex task, made all the more difficult by the lack of transparent advice and information.
"The NHS procurement units are falling foul of hidden costs and are unlikely to get the best deal possible," said Suki Gallagher, CEO of Smartfundit.com.
Smartfundit's NHS IT financial models are available on request >>
NHS IT: worthwhile goals debatable progress >>
NHS IT project delays putting patients' safety at risk, say senior staff >>
Only a third of government projects succeed, says CIO >>
How to get the best systems deal >>
Tony Collins' IT projects blog >>

Comment on this article: e-mail computer.weekly@rbi.co.uk