EMC extends storage management support to virtualised environments
EMC has updated its storage resource management (SRM) to offer greater support for virtualised operating environments.
EMC has updated its storage resource management (SRM) to offer greater support for virtualised operating environments.
EMC Controlcentre 6.0 manages storage discovery, storage problems, compliance, infrastructure changes, and reporting in virtualised and physical server environments.

Download this free guide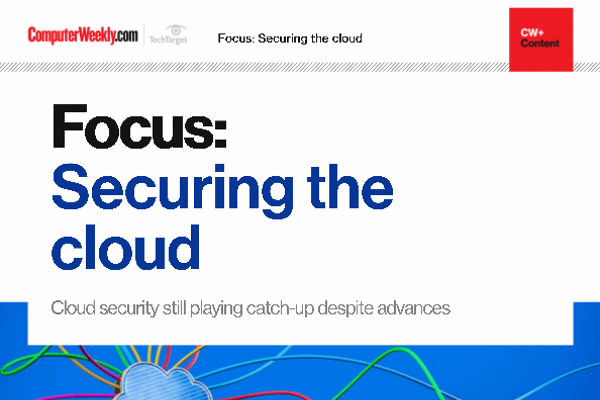 94.4% of cloud apps are not secure enough for enterprises
Access this e-guide with 6 key articles on cloud security and learn how to protect your organisation and its data on the cloud.
By submitting your personal information, you agree that TechTarget and its partners may contact you regarding relevant content, products and special offers.
You also agree that your personal information may be transferred and processed in the United States, and that you have read and agree to the Terms of Use and the Privacy Policy.
Acting as a complement to VMware Virtualcentre, EMC's Controlcentre now offers customers extensive support for VMware Infrastructure 3 software, and delivers significant improvements in flexibility and customisation for SRM reporting, said EMC.
"Virtual infrastructure provides simplified IT management for datacentres of any size. But VMware Infrastructure customers also tell us they want to surround their virtualised environments with diagnostic tools that provide complete end-to-end visibility to account for the physical infrastructure," said Brian Byun, vice president of global partners and solutions at VMware.
"EMC Controlcentre enables our joint customers to simply and effectively manage storage resources in mixed virtual and physical environments," said Byun.
"Companies are deploying virtualisation software to increase efficiencies, lower costs and enable business agility. While businesses are realising many of these benefits today, IT tools have lagged behind," said Dave Russell, an analyst at Gartner.
"Lacking the ability to comprehensively discover, map, provision and report on virtual server environments, users cannot effectively connect the dots between the virtual and physical worlds and fully realise the cost efficiencies of virtualisation," Russell said.
ControlCentre 6.0 offers comprehensive support for VMware Infrastructure, including discovery, problem management, compliance, change management, provisioning, and reporting of VMware ESX Server host and guest servers - fully enabling SRM in virtual environments.
EMC Controlcentre complements VMware's Virtualcentre software by providing end-to-end storage relationship information - from a VMware ESX server host to the physical array devices.
EMC Controlcentre 6.0 will be available at the end of June.
Read more on IT risk management