Waterstones looks to Advanced for floorplan software
Waterstones has adopted a new floor planning software to help improve operations and boost sales.
Waterstones has adopted a new floor planning software to help improve operations and boost sales.
The book chain has gone to Advanced Visual Technology for its Retail Focus floor planning product.
Oliver Ponsonby, space planning manager at Waterstone's, said, "Retail Focus is not just a graphical representation of a store layout. It contains data and measurements that underpin much of our space performance analyses that give us some real benefits."

Download this free guide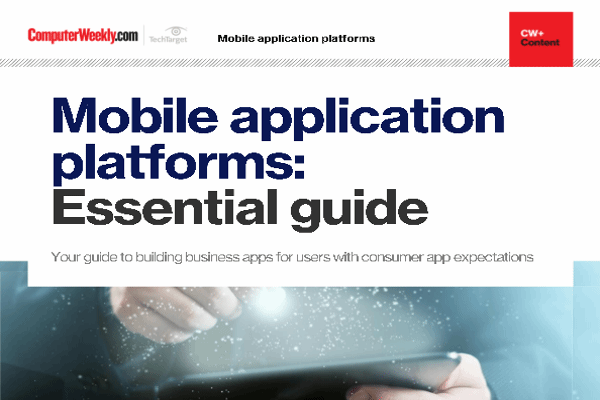 Building business apps for users with consumer app expectations
One of the mantras of modern enterprise application development is that business applications should be as easy to use as mass market consumer applications. In this guide, Computer Weekly examines the issues around mobile applications and the platforms emerging to help developers.
By submitting your personal information, you agree that TechTarget and its partners may contact you regarding relevant content, products and special offers.
You also agree that your personal information may be transferred and processed in the United States, and that you have read and agree to the Terms of Use and the Privacy Policy.
Ponsonby said, "Retail Focus gives us highly detailed fixture information which we merge with category performance data to build performance curves.
"This allows us to understand the relationship between space allocated and money earned, test whether a relationship even exists between space and performance, determine minimum and maximum space by category, and highlight store or category over- or under-performance," he said.
Waterstones uses the performance curves to build "ideal" space templates. These show the ideal share of space between categories for stores of different sizes and different types.
"These templates should deliver the greatest financial return," said Ponsonby.
Retail FOCUS also has the embedded AutoCAD feature, which automatically captures space dimensions of every category placed on the store plan that is being created. Therefore there is no need for a separate team of people to manage a space database.
Related article: Virgin Megastores turns to BizTalk to recover lost sales
Comment on this article: computer.weekly@rbi.co.uk
Read more on Business applications