Recruit women or face IT skills famine, says EU
If Europe doesn't get more women into ICT, it will face a 300,000 shortfall in qualified ICT staff by 2010, the European Commission has warned.
If Europe doesn't get more women into ICT, it will face a 300,000 shortfall in qualified ICT staff by 2010, the European Commission has warned.
The Commission said that the proportion of women graduates in ICT across Europe was falling, especially compared with other regions of the world.

Download this free guide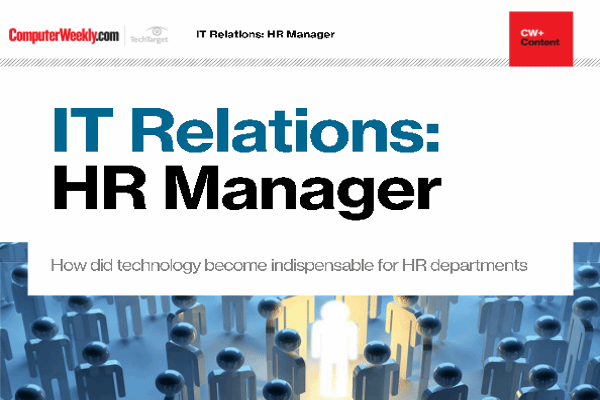 How did technology become indispensable for HR departments
HR and IT departments have begun to work closely together over the last few years. While HR historically has often received limited attention, companies now understand the key role the department plays in the business.
By submitting your personal information, you agree that TechTarget and its partners may contact you regarding relevant content, products and special offers.
You also agree that your personal information may be transferred and processed in the United States, and that you have read and agree to the Terms of Use and the Privacy Policy.

"Getting more women into ICT careers would be a force for change and a major boost for this key economic sector in Europe," said Viviane Reding, EU commissioner for information society and media.
"With Europe facing a skills shortage in this sector, we must encourage more women to study ICT subjects and to take up a career in this field, so as to increase capacity of the workforce and to tap into women's creative potential," she said.
The ICT sector accounts for 5.3% of the EU's GDP and 4% of its jobs. The Commission said the sector continued to register above-average growth, and was still the EU's "most innovative and research-intensive sector".
However, by 2010 there will be an expected shortfall of 300,000 qualified ICT staff.
Although computer studies graduates across the EU's 27 member states grew by 133% from 1998 to 2004, Europe is actually falling behind compared with other regions.
In 1998, computing graduates accounted for 2.3% of all graduates in the EU 27, and by 2004, it had increased to 4%. In the US, it rose from 2.3% to 5%, and in South Korea from 1% to 6%.
For women, the statistics are even worse. The proportion of women computer graduates working in IT fell from 25% in 1998 to 22% in 2006. In other regions of the world the percentage is higher: Canada (27%), the US (28%), and South Korea (38%).
The proportion of women working in ICT varies widely across the EU, from 6% in Luxembourg to 41% in Lithuania. But those who enter ICT careers often drop out or move to a different career.
Also, fewer women make it to senior management positions, particularly in the ICT sector. About 66% of telecoms companies have no women on their board of directors. According to the Commission, less than 10% of board members in "14 major ICT" companies are women; in telecoms, the figure is about 6%.
BT, Cisco, Infineon, Motorola and Nokia have been working with the Commission on "shadowing" exercises, where potential women recruits follow in the day-to-day footsteps of existing ICT workers.
Comment on this article: computer.weekly@rbi.co.uk

Related article:
Women still under-represented in IT
Related site:
EU Women and Equality Unit
Read more on IT jobs and recruitment