Electronic records help transform the delivery of social care in Enfield
London Borough speeds up response times and improves processes
The London Borough of Enfield is using electronic records to transform the way it delivers social care to vulnerable children and adults.
The council started rolling out electronic social care records in March last year, after first consulting social care staff to find out what they needed from the records and how they would use them. More than 400 employees are now using the records.

Download this free guide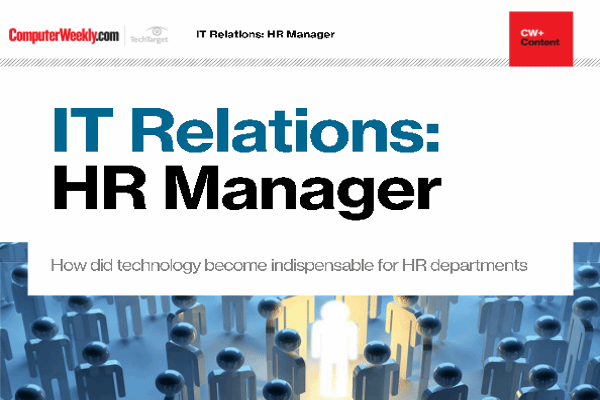 How did technology become indispensable for HR departments
HR and IT departments have begun to work closely together over the last few years. While HR historically has often received limited attention, companies now understand the key role the department plays in the business.
By submitting your personal information, you agree that TechTarget and its partners may contact you regarding relevant content, products and special offers.
You also agree that your personal information may be transferred and processed in the United States, and that you have read and agree to the Terms of Use and the Privacy Policy.

The council said, "Social workers have reported that with more information at their fingertips they are able to respond immediately to an enquiry. As the roll-out proceeds, managers and staff are finding that they can continuously improve their processes and become more and more effective."

Enfield's existing social care records, which were held on paper, have been scanned into a document management system based on the Carefirst and Carestore applications from OLM Group.

The system was developed and implemented by Enfield's IT outsourcing supplier Serco. Since the project started in late 2004, Serco has worked on business process improvement, change management and a core infrastructure refresh.

All of England's 150-plus local authorities with responsibility for social care are required to make the information they hold on vulnerable children available to other public sector agencies by March this year. Some authorities, such as Enfield, are complying with the deadline by implementing a system that is also capable of administering social care records for adults.

To meet the government's March deadline, councils have to store specific information about children on an "integrated children's system". They also have to implement two other systems: a children's index and children's social care records.

The index is a central government system that will keep a note of the files held on individual children, regardless of which public sector agency holds the file. The children's electronic social care records will hold all the information that councils collect on them.

Enfield outsources to modernise

Comment on this article: computer.weekly@rbi.co.uk


Read more on IT jobs and recruitment