SWsoft updates PEM system
Automation and virtualisation software supplier SWsoft has updated its PEM datacentre automation system.
Automation and virtualisation software supplier SWsoft has updated its PEM datacentre automation system.
PEM 2.6 has 57 new features, including more Microsoft Hosted Exchange support, reseller branding and new language tools.
Virtualisation is a key part of the upgrade: PEM now supports SWsoft Virtuozzo for both Linux and Windows, enabling customers to deploy virtual private servers (VPSs) on either platform.

Download this free guide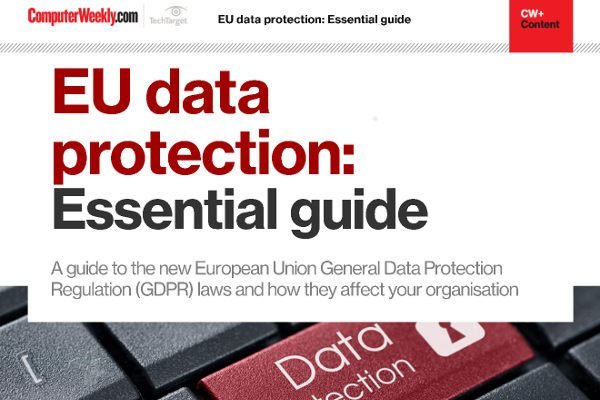 EU data protection: Essential guide
Access this guide to aid you in facing the challenges, opportunities and key actions need to consider in preparing your organisation for GDPR.
By submitting your personal information, you agree that TechTarget and its partners may contact you regarding relevant content, products and special offers.
You also agree that your personal information may be transferred and processed in the United States, and that you have read and agree to the Terms of Use and the Privacy Policy.

Virtuozzo 3.0 for Linux can be used for PEM management servers and VPS application servers. Virtuozzo 3.5 for Windows can be used to provide customers with Windows-based VPSs.
Microsoft Hosted Exchange enhancements include several mail services improvements, such as global address lists, multiple Microsoft Exchange store support, offline address book improvements and mailbox/folder size management improvements.
Windows Streaming Service Enhancements include configuration of streaming protocols, bandwidth-based billing and accounting, and end-user publishing point configuration.
"PEM 2.6 incorporates direct feedback from our customers and underscores our commitment to excellence and quality for both hosting providers and end-users," said Serguei Beloussov, chief executive officer of SWsoft.
"PEM draws on the expertise of SWsoft's Open Fusion initiative to bridge the gap between legacy and modern hosting systems with automation solutions for both SWsoft and non-SWsoft services."
The challenges for technology suppliers such as SWsoft are clear: that is, to offer end-users systems that more efficiently manage their infrastructure. New technology has to have a flexible architecture that can expand to include new services and scale as and when customers' businesses demand.
Comment on this article: computer.weekly@rbi.co.uk