News
Stay informed about the latest enterprise technology news and product updates.
Securitybyte 2011 v2.0 Day 1: Photo feature
The second edition of Securitybyte 2011 is being held from September 6 – 9, 2011 in Bangalore. Vignettes from Day 1 of the international infosec conference.
Scenes from Securitybyte Conference Day 2 >>
Day 1 of Securitybyte 2011 being held in Bangalore has been kicked off in noteworthy fashion. With participation from security experts like Bryan K Fite of British Telecom, John Bumgarner from the US Cyber Consequence Unit, Richard Marshall of Department of Homeland Security, Bishan Singh from Yahoo! India and Aseem Jakhar to name a few, this is an event that we could not skip.

The four day event comprises of 22 talks, 39 speakers, 10 training sessions, and two panel discussions. Here's a walkthrough of what transpired so far at Securitybyte 2011.

Download this free guide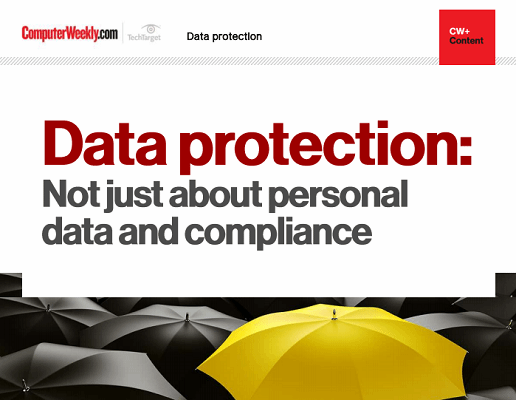 Data protection: Not just about personal data and compliance
From a hacker perspective, many organisations are still leaving the front door open and the windows unlocked. Failure to protect and handle data correctly can also result in punitive actions for companies participating in the digital economy. Wake up and get the knowledge to get protected.
By submitting your personal information, you agree that TechTarget and its partners may contact you regarding relevant content, products and special offers.
You also agree that your personal information may be transferred and processed in the United States, and that you have read and agree to the Terms of Use and the Privacy Policy.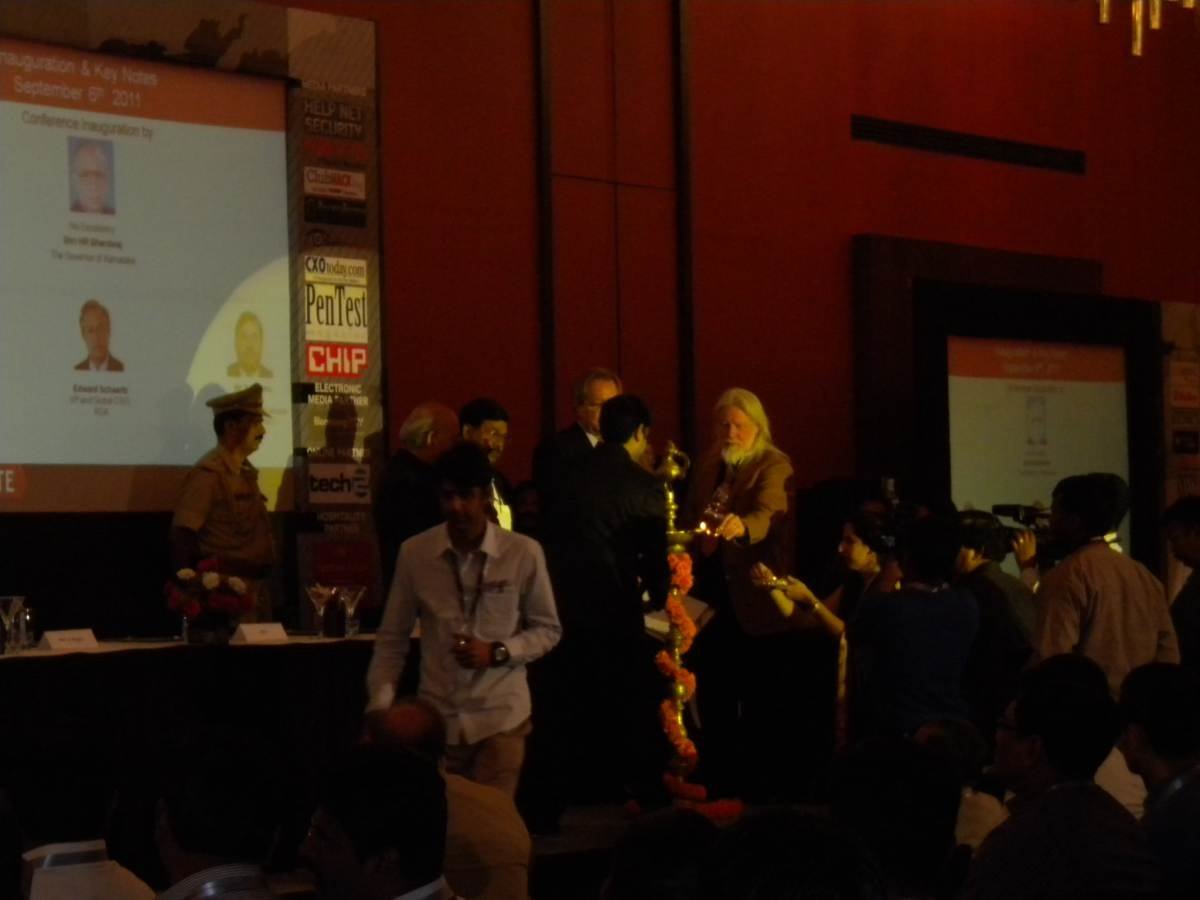 Securitybyte 2011 being inaugurated by Shri H K Bhardwaj (Governor of Karnataka), Dr. Whitfield Diffie (Father of Public Key Encryption, VP for Info. Security at ICANN & Scientific Advisor to Uniken), Edward Schwartz (VP and Divisional CISO, RSA) and Securitybyte's Nish Bhalla in true Indian fashion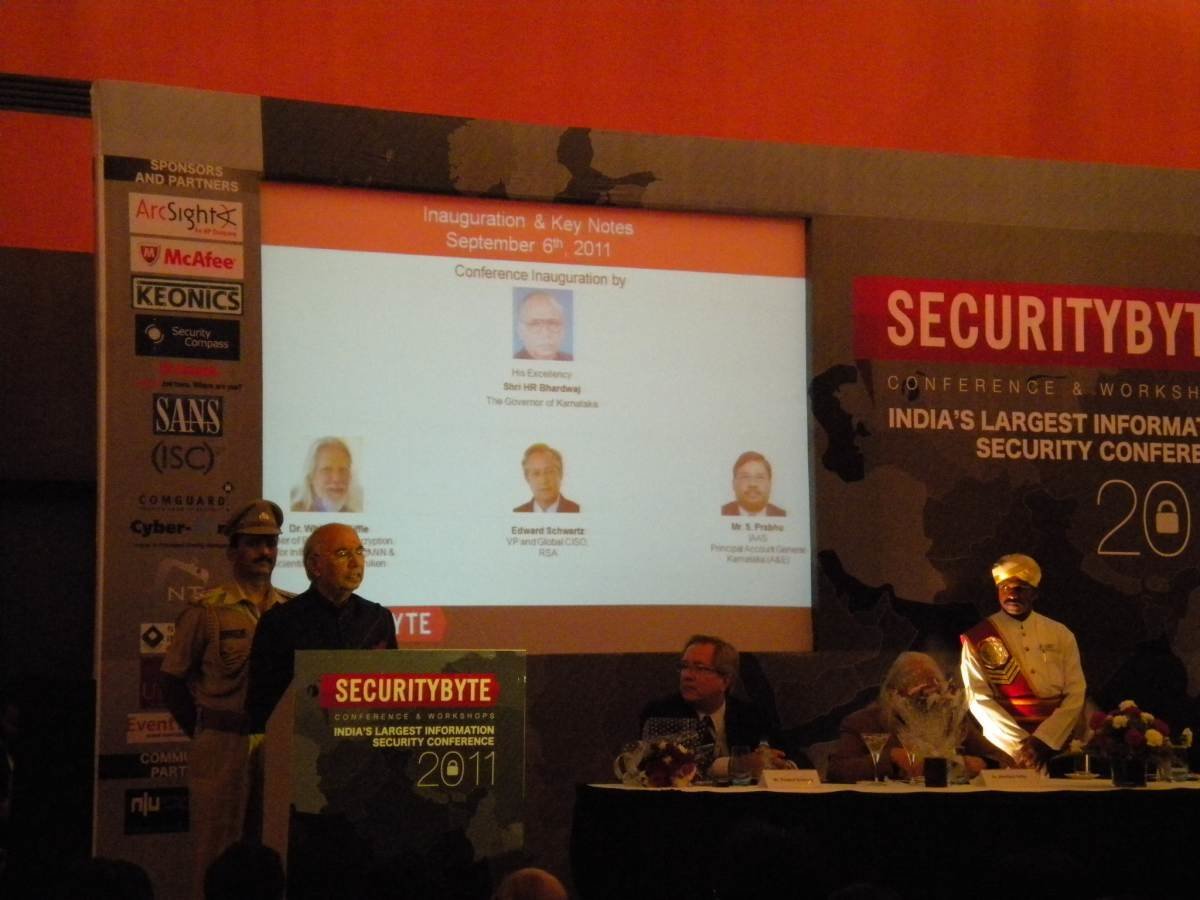 Governor of Karnataka, His Excellency Shri H K Bhardwaj delivers the inaugural address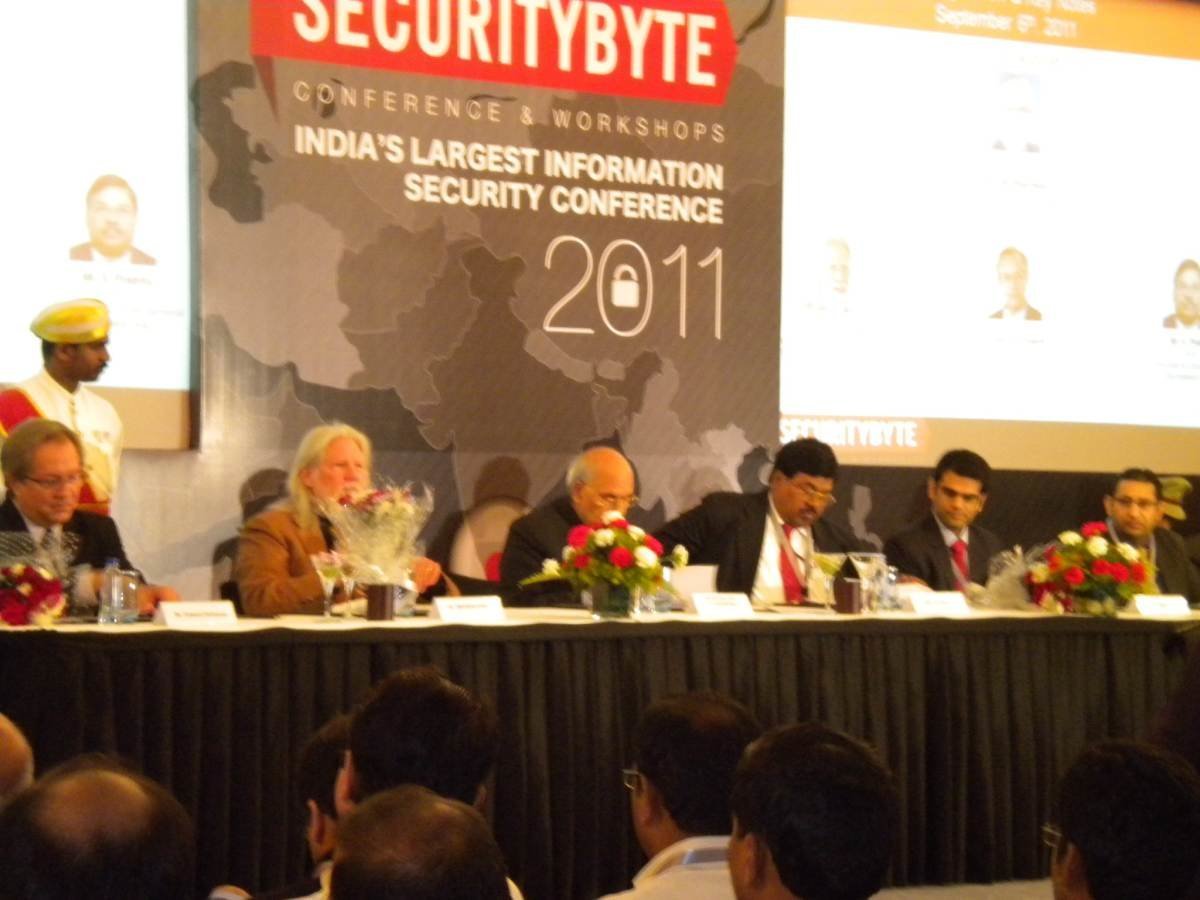 Securitybyte 2011, Day 01's Keynote Panel Discussion in progress. From left: Edward Schwartz, Dr Whitfield Diffie, S Prabhu (Principal Account General, Karnataka (A&E), Nish Bhalla and Securitybyte's Puneet Mehta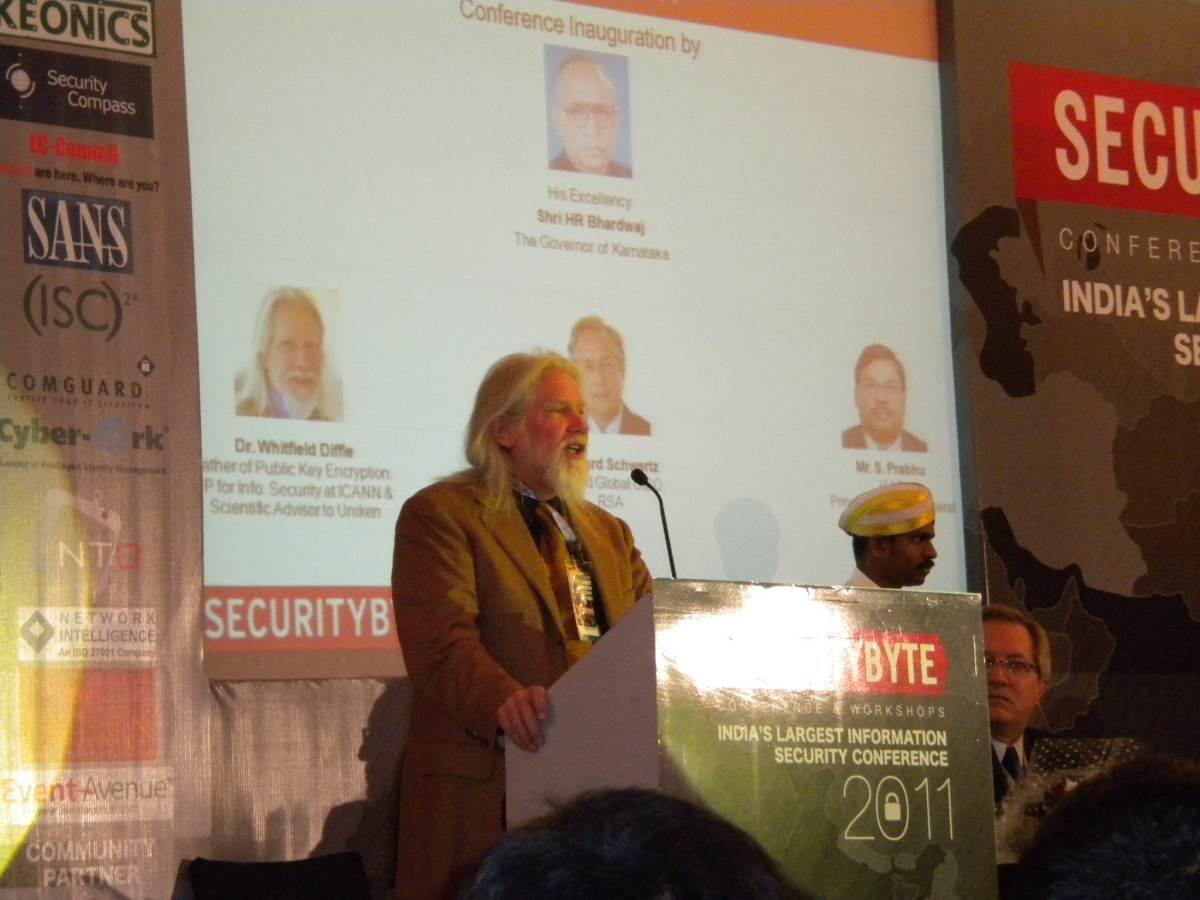 Securitybyte 2011 delegates were taken through a brief history of information security over the past 100 years by Dr Whitfield Diffie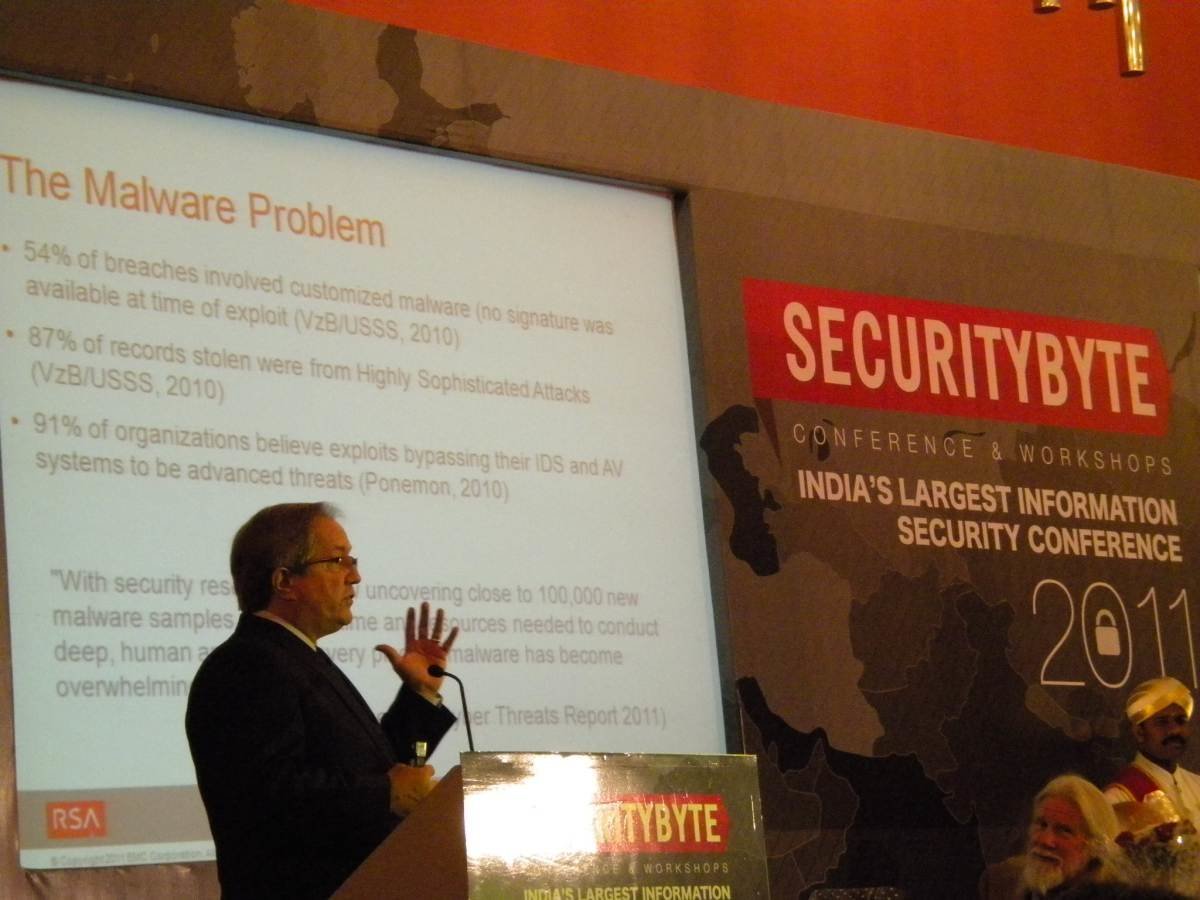 Eddie Schwartz speaks about how defense-in-depth is fast becoming irrelevant today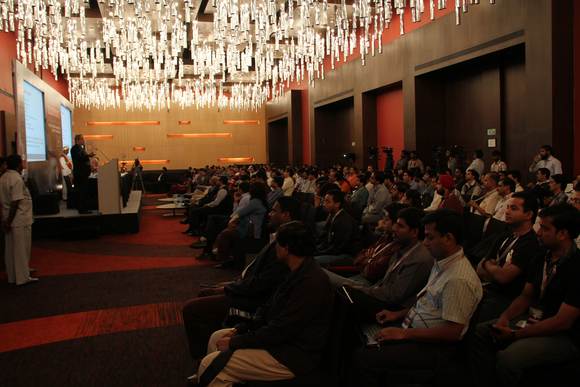 Securitybyte 2011 proves to be a crowd puller, a good sign for security awareness in India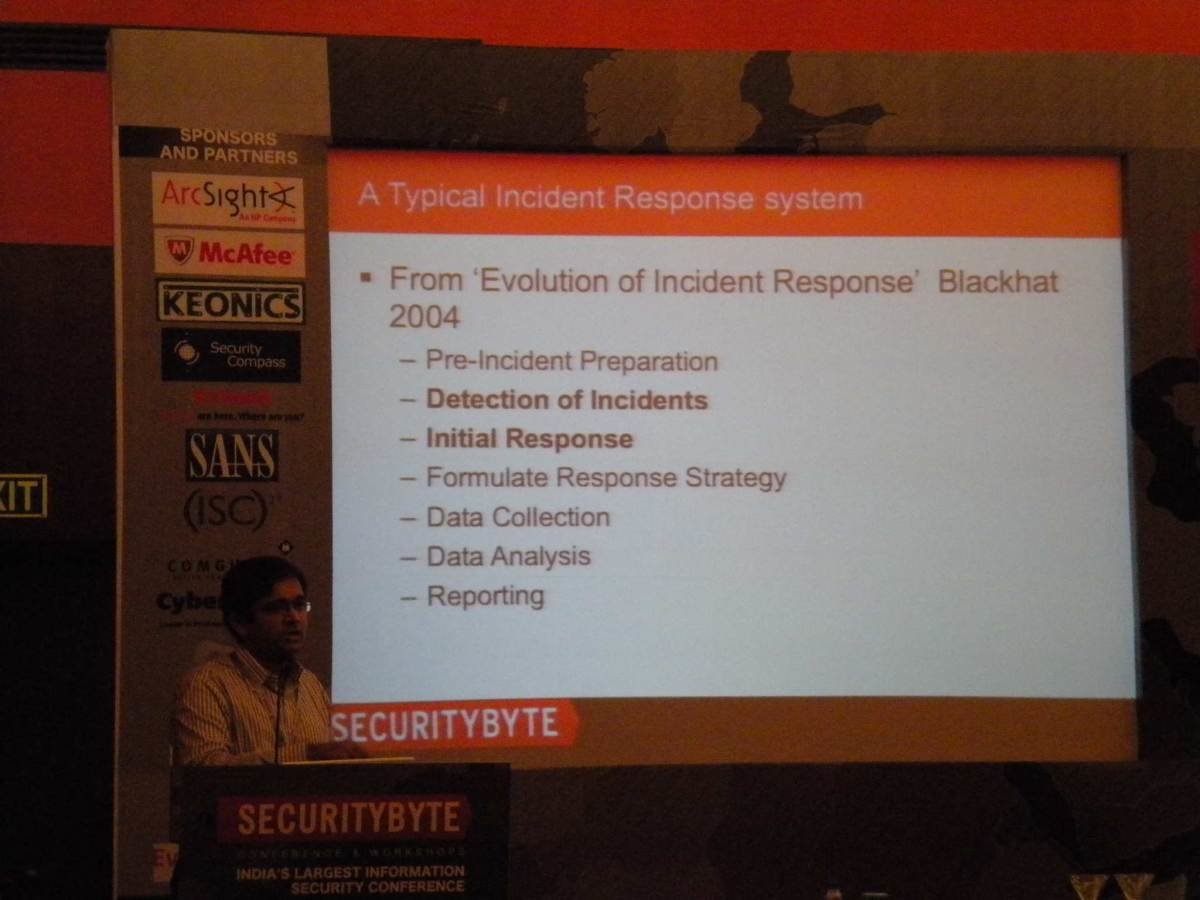 Samir Saklikar of RSA speaks about using data analytics for incident response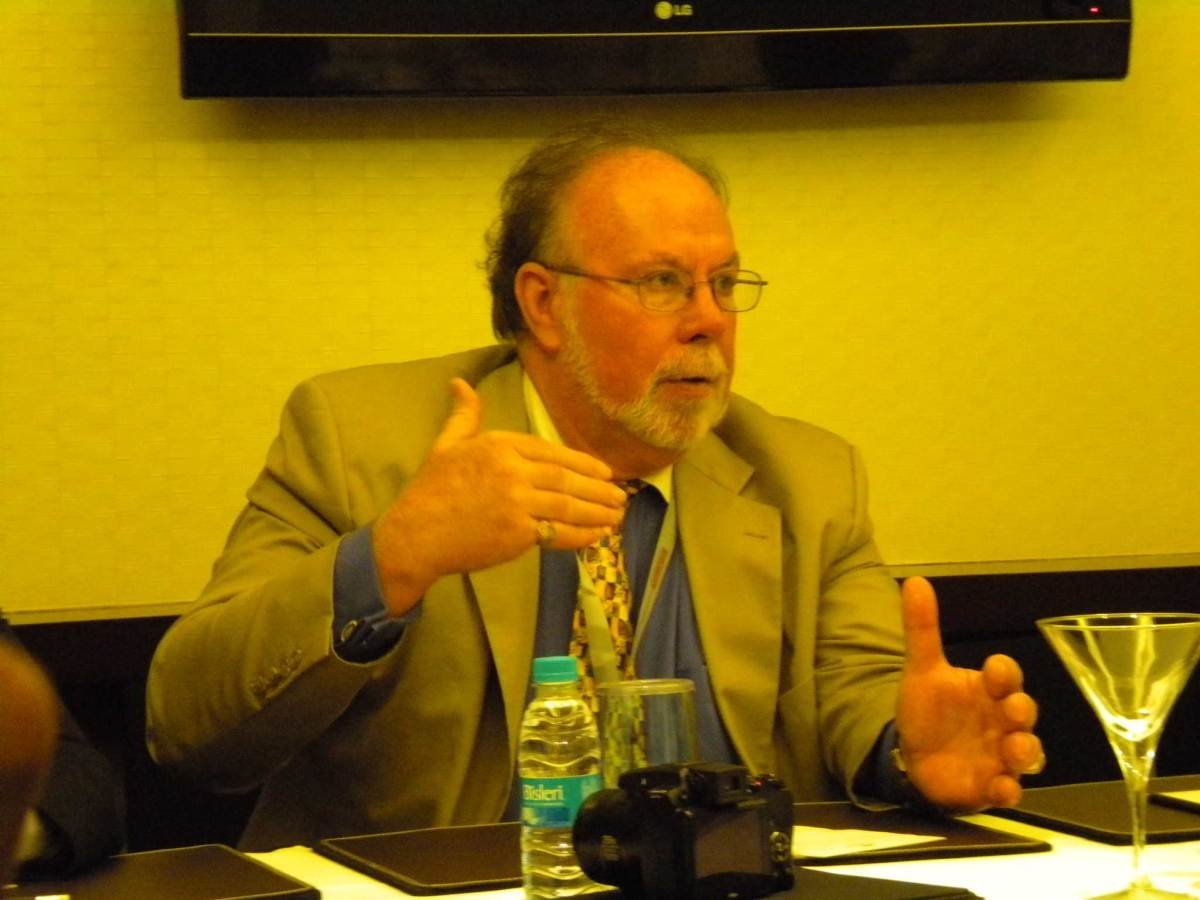 Richard Marshal, Director Global Cyber Security, Department of Homeland Security, speaks about offensive and defensive security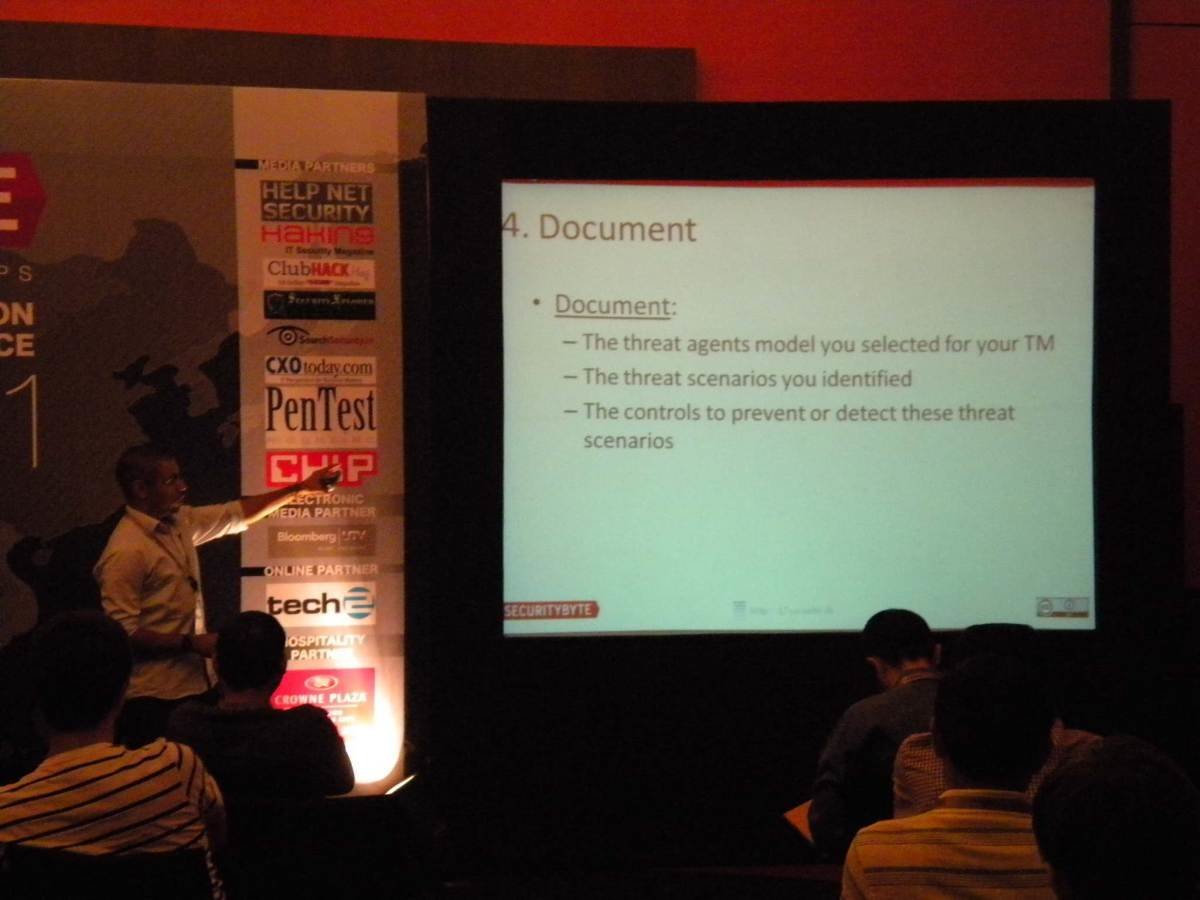 Antonio Fontes of L7 Sécurité elaborates on rapid threat modeling and documentation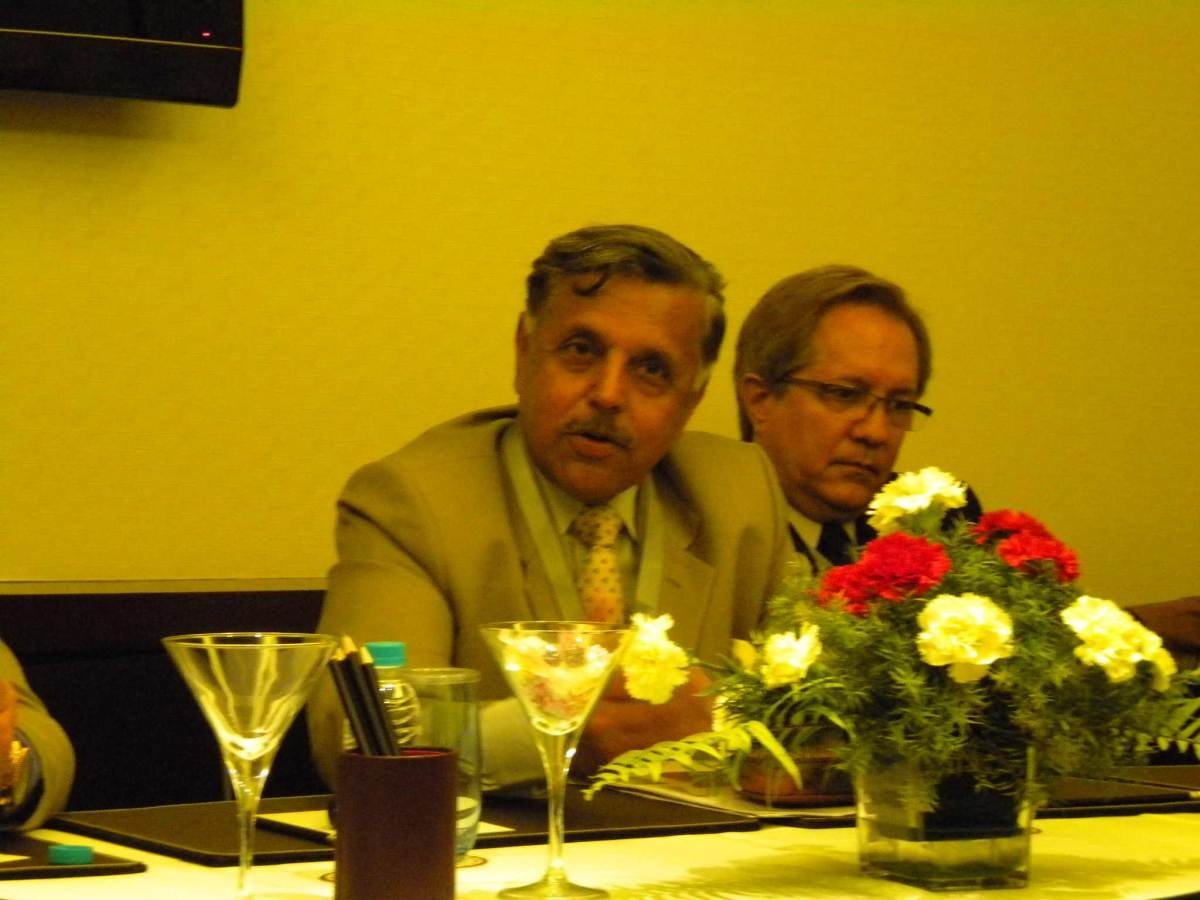 Founder of the Defense intelligence agency, Lt Gen Kamal Davar (retd.) speaks about securing critical infrastructure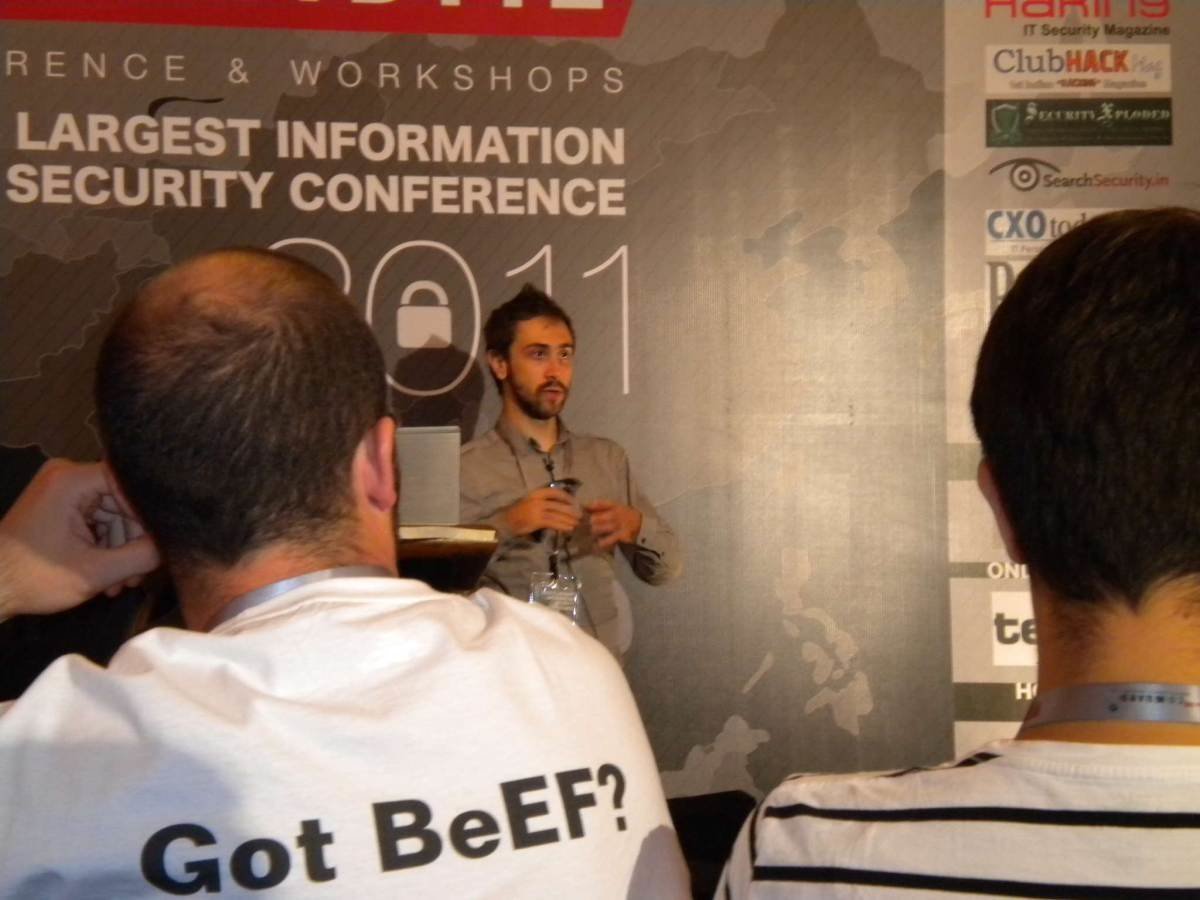 Crushing blow to SAP: Alexander Polyakov of ERPScan elaborating on holes in SAP's J2EE engine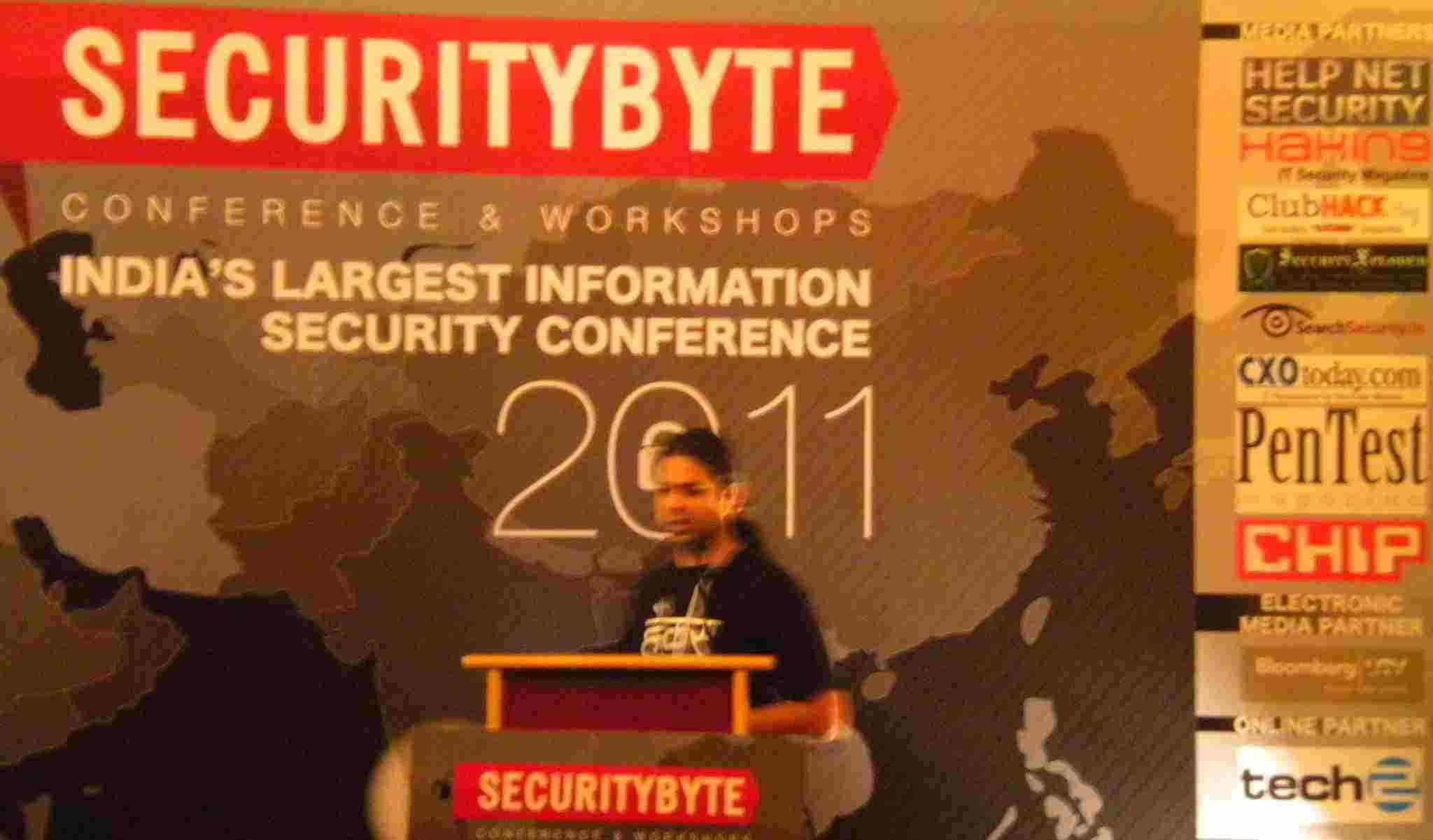 Aseem Jhakar dicusses how to perform runtime thread injection and execution in Linux processes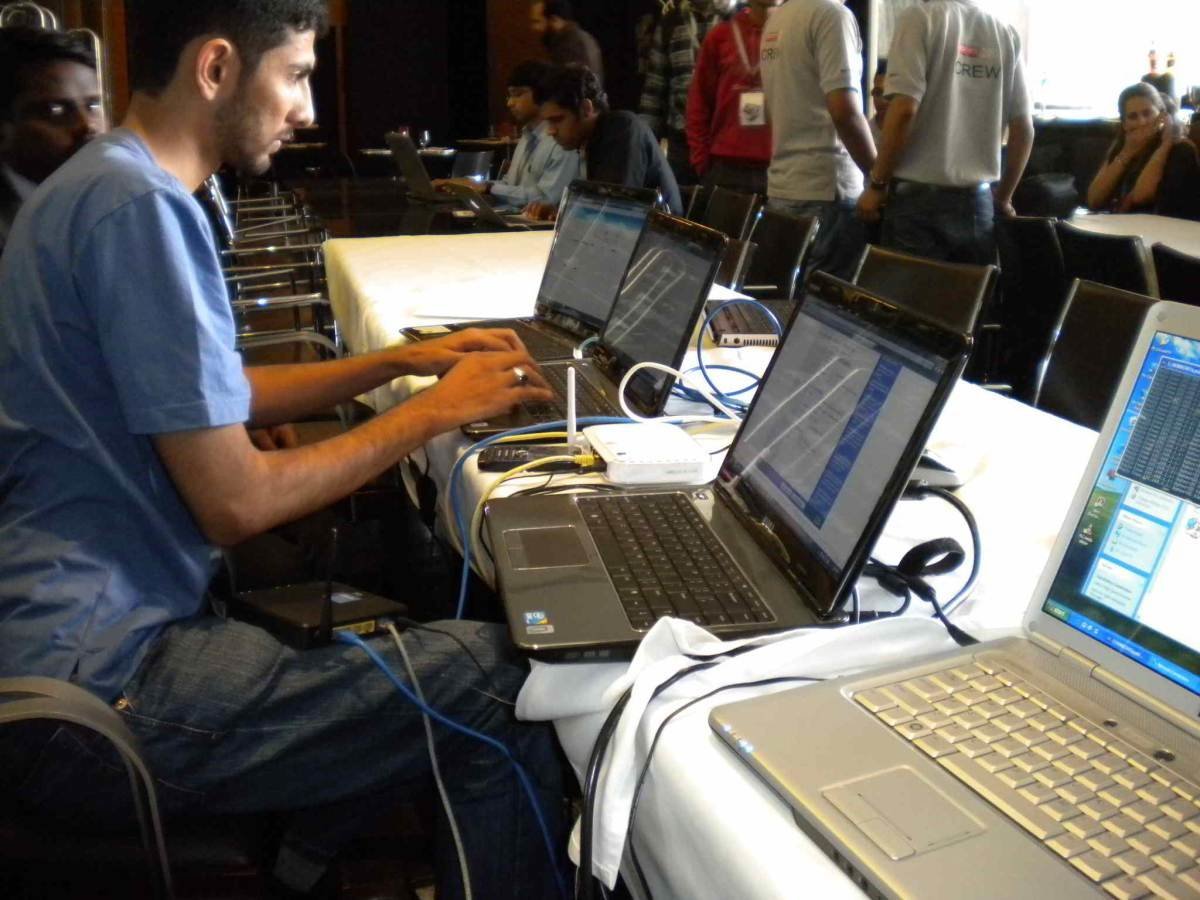 Live feed from Securitybyte 2011's Capture The Flag Hacking event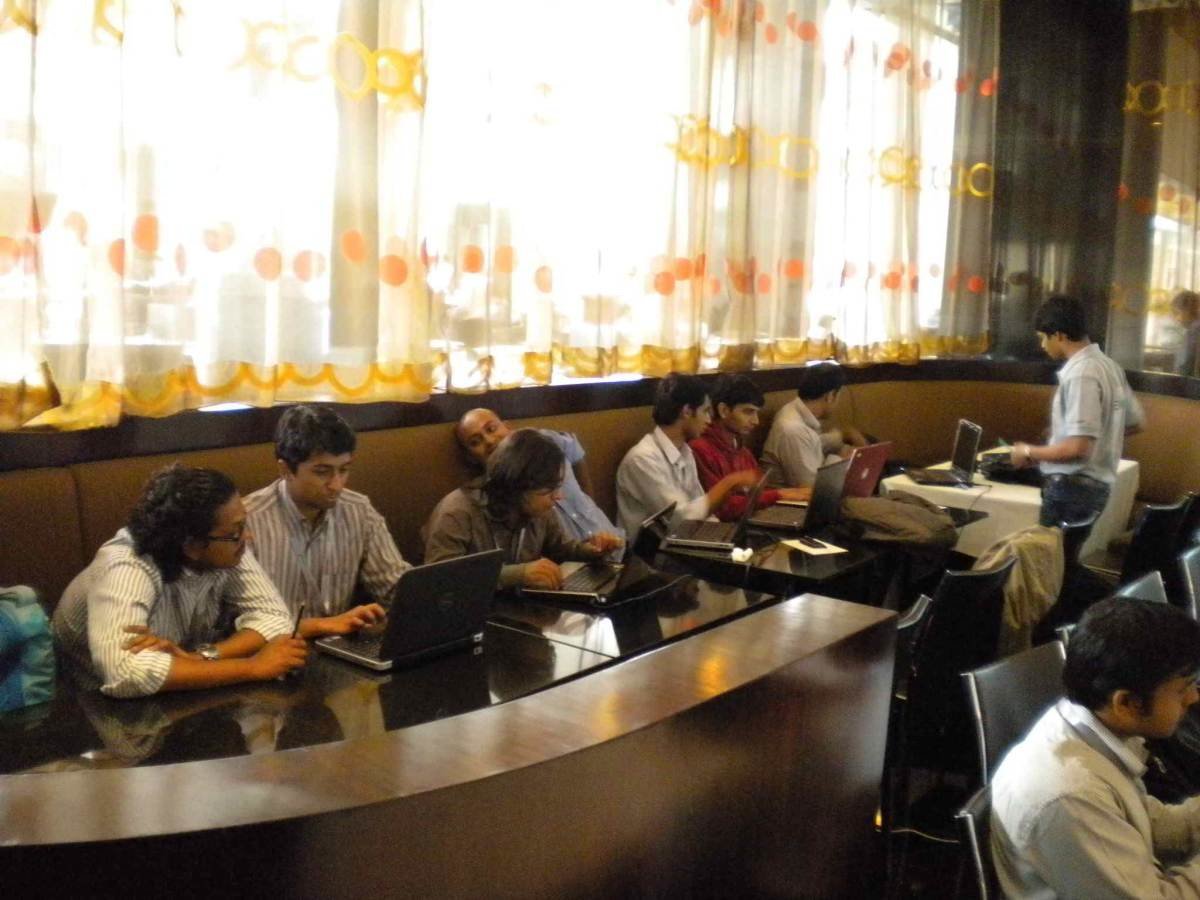 Capture the flag Hacking event's objective: Web War IV and WEP/WPA wireless encryption cracking
Scenes from Securitybyte Conference Day 2 >>
Read more on Security policy and user awareness