Microsoft tackles the data overload with search tools
Microsoft has unveiled its enterprise search strategy to UK IT directors, bringing together desktop, intranet and web searching.
Microsoft has unveiled its enterprise search strategy to UK IT directors, bringing together desktop, intranet and web searching.
The goal, according to Jon Beighle, general manager of the online services group at Microsoft, is to tackle the under-utilisation of information and prevent end-users from being overloaded with too much data.

Download this free guide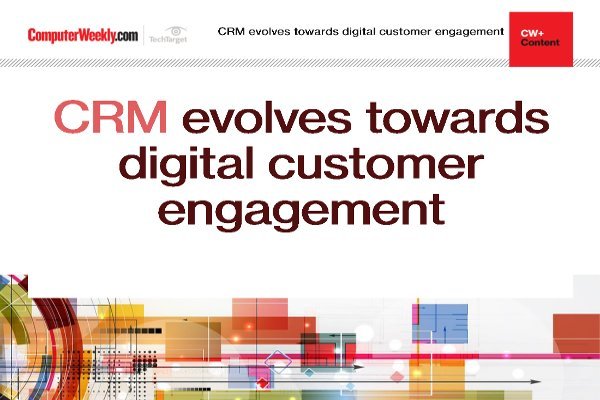 Enhancing digital customer engagement with CRM
Learn about customer relationship management has evolved towards engaging with customers through every channel, with digital at the forefront.
By submitting your personal information, you agree that TechTarget and its partners may contact you regarding relevant content, products and special offers.
You also agree that your personal information may be transferred and processed in the United States, and that you have read and agree to the Terms of Use and the Privacy Policy.
"Between 2001 and 2008 there will have been a twentyfold increase in the amount of data," he said.
Microsoft is attacking the problem from a number of angles. At the point of creation of an MS Office document, IT directors will be able to mandate that certain meta data information fields such as "subject" are completed. This will be built into Office 2007, said Beighle.
Sharepoint Server 2007 is due out in the fourth quarter of 2006 and will improve on the search capabilities of the 2003 release using technology developed by Microsoft research.
Users will be able to customise how Sharepoint displays search results using the ASP 2.0 interface and a version of FrontPage called Sharepoint Designer.
A new component called Business Data Catalogue will allow IT directors to enable SharePoint to connect into data stores like SAP or Siebel.
There are also two components to capture knowledge in the business. The first, an add-on to Outlook 2007, is designed to build a social network based on who the user has contacted over e-mail.
The second, called Knowledge Network, is monitoring software that collects information based on the content within e-mails and
MS Office documents to build a profile of the user's area of expertise, which can be used by the search engine to find specialist skills or staff who have business dealings with some external contact.
The final piece of the MS search strategy is Windows Live. Due out as an enterprise product later this year, this search tool is designed as a single user interface for web, intranet and desktop searching. It can link to SharePoint and other search engines, Beighle said.
Angela Ashenden, senior analyst at Ovum, said that a lot of the technology was free or bundled with Sharepoint, meaning that users do not have to pay extra to buy search functionality.
Read more on Business applications