Microsoft follows VMware with free virtualisation software offer
Microsoft is to give its virtualisation software away free of charge, following in the footsteps of VMWare's free entry-level server released in February.
Microsoft is to give its virtualisation software away free of charge, following in the footsteps of VMWare's free entry-level server released in February.

Download this free guide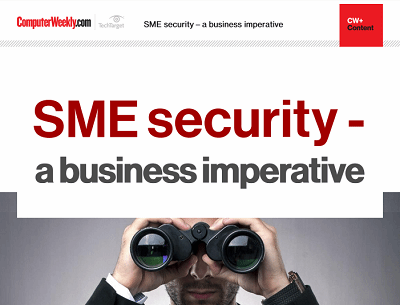 The secret to winning - SMEs and cyber security
50% of SMEs plan to spend less than £1000 on cyber defenses in the next year and only 42% of SMEs are concerned about ransomware. Anyone see a problem? Computer Weekly outlines some solutions to this growing naive trend.
By submitting your personal information, you agree that TechTarget and its partners may contact you regarding relevant content, products and special offers.
You also agree that your personal information may be transferred and processed in the United States, and that you have read and agree to the Terms of Use and the Privacy Policy.
Microsoft also said last week that it would support users who want to run Linux as well as Windows in virtual environments.
Virtualisation software - also known as hypervisors - allows companies to run multiple operating systems and applications on a single server, making cost savings through consolidation and the more efficient use of hardware.
Microsoft's free software, Virtual Server 2005 R2, was previously priced at either £56 for up to four physical processors or £114 for an unlimited number of processors.
Microsoft's move could prompt IT managers to ask why they should pay for virtualisation software, such as VMWare's ESX Server, when they can get it free of charge, said analysts.
Microsoft's longer-term strategy is to build the technology into its Longhorn server, due in 2008, through its hypervisor technology, code-named Viridian.
Clive Longbottom, service director, business process analysis at Quocirca, said, "For those looking at larger servers, or those who want to look at the technology in a test or semi-production environment, Microsoft's free virtualisation software is great news."
He said virtualisation was fast becoming a commodity technology, with free open source programs such as Xen's hypervisor becoming popular, and chip suppliers such as Azul Systems and Intel building virtualisation into their architectures.
"I think that this has made both EMC-owned VMWare and Microsoft look at what is happening and realise that they have to get people on to their platform if they want to be able to play the 'value add' card later," said Longbottom.
In February, VMware released a beta version of VMware Server, a free entry-level hosted virtualisation product for Linux and Windows servers. The completed product is expected to be generally available by the summer.
The VMWare product supports a variety of Linux, Netware, Solaris x86 and Windows guest operating systems, said VMWare.
Suppliers focus on Xen hypervisor
Two virtualisation start-ups outlined their strategies at last week's LinuxWorld user conference in Boston.
Virtual Iron and XenSource are both backing the open source Xen project, with Virtual Iron abandoning its own virtualisation software in favour of the Xen 3.0 hypervisor.
XenSource has decided to move away from developing management tools, to concentrate on its virtualisation technology and developing an alternative to VMWare.
Read more on IT for small and medium-sized enterprises (SME)