Aerospace developments drive demand for specialist contractors
IT contractors specialising in aerospace and defence work have seen their pay soar by 38% over the last 12 months as work begins on mega projects.
IT contractors specialising in aerospace and defence work have seen their pay soar by 38% over the last 12 months as work begins on mega projects.

Download this free guide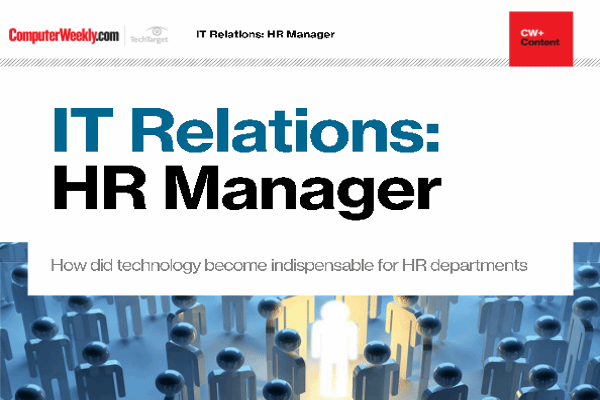 How did technology become indispensable for HR departments
HR and IT departments have begun to work closely together over the last few years. While HR historically has often received limited attention, companies now understand the key role the department plays in the business.
By submitting your personal information, you agree that TechTarget and its partners may contact you regarding relevant content, products and special offers.
You also agree that your personal information may be transferred and processed in the United States, and that you have read and agree to the Terms of Use and the Privacy Policy.
Aerospace and defence companies are paying IT contractors an average of £33 per hour, compared with £24 per hour a year ago, according to the Association of Technology Staffing Companies.
Some 5,675 IT professionals were interviewed in the Atsco-commissioned survey. The interviews were conducted by iProfile.
Atsco's chief executive, Ann Swain, said, "Demand for IT skills in aerospace tends to be highly project driven. Several development cycles are entering production stage, notably Eurofighter and the Airbus super jumbo, creating a surge in demand for IT contractors and a parallel increase in pay."
ReThink Recruitment director Iain Blair, who manages the consultancy's aerospace and defence practice, said, "The major project that is pulling in large numbers of IT professionals is the Ministry of Defence's Information Infrastructure project."
Work began on the MoD's £4bn DII project a year ago. The project will provide a network for 300,000 users spread across the armed services and based at more than 2,000 locations.
The rates being paid by aerospace and defence companies also increased because relatively few people had the security clearance needed to work on new projects.
Blair said, "Once candidates obtain security clearance, they are extremely marketable within these sectors, but the process of obtaining clearance can make the sector challenging to break into initially."
Demand has grown for ITIL-qualified contractors and for people with niche skills in the applications used in aircraft design - computer-aided design, computer-aided manufacture and product-data management.
However, aerospace and defence companies are still paying less than companies in other sectors.
According to the Atsco survey, the median pay for IT contractors in all sectors is £40 per hour.
IT professionals working in the City have the highest hourly rate of £50. Contractors who specialise in investment banking applications, however, earn much more than that.
Recruitment consultancy McGregor Boyall estimates that Java developers are paid the equivalent of £69-£75 per hour.
Read more on IT jobs and recruitment